According to the great Isaac Newton's popular law of gravity, what ever goes up must surely come down. Well, in relation to its recent plunge, you would agree with me that the bitcoin craze may be momentarily over. Investors, in bitcoin are currently learning this truth and have good reasons to be worried.
The price of the cryptocurrency once peaked at somewhere over $19,000, but exchanges now show a price below $10,000. Of course, there was a warning from the US Securities and Exchange Commission (SEC) that cryptocurrency trading platforms are "potentially unlawful." But there's more to analyzing a market than measuring warnings. So what else happened?
$BTC #bitcoin there it is $9600 you had your warning pic.twitter.com/sy06HAUwcj

— Cheds (@BigCheds) March 8, 2018
This drop furthermore points to the wavy nature of this digital currency. Barely a year ago, it was the talk of the town and an opportunity to make a fortune. But with everyone scrambling for explanations, the party may well be over.
A Brief History of Bitcoin
The bitcoin craze started in 2010 in Singapore, and for fear of missing out on the newest big thing, people all over the world rushed to join in.  Everyone wanted to join in the conversation of this widely-accepted form of digital gold–newspaper ads and radio programmes by strategists began to pop up. People began to invest, to sell when the prices rose higher. But once prices dip, the fear of losing rises.
Fears for the Bitcoin's Recent Dive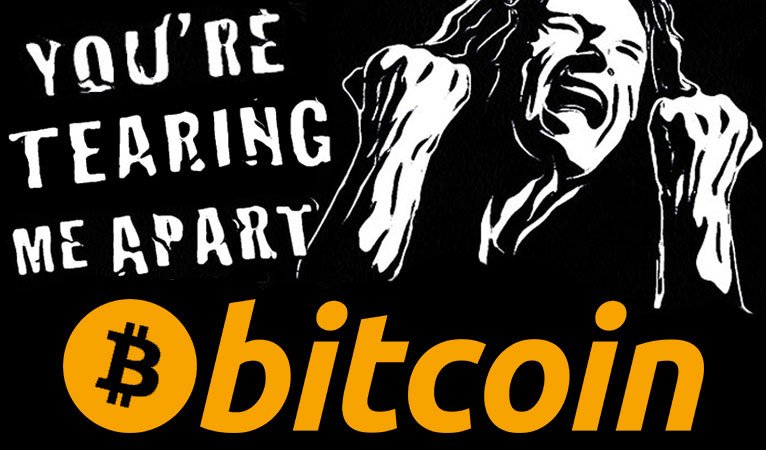 Although it is yet to reach the "distress" stage,  the bitcoin's final downward dive might just be close, especially with the regulatory crackdown by China, South Korea, and India. Interestingly, Facebook has also banned all advertisements for cryptocurrency. Then, JP Morgan Chase and Bank of America banned account holders from buying cryptocurrency using credit cards.
Cryptocurrencies pose serious threat to Bank of America according to its SEC filingshttps://t.co/2H0NfEqrS3#Bitcoin #Crypto #Cryptocurrency #altcoins #DigitalCurrencies #BankofAmerica pic.twitter.com/Dmm4eYRCW7

— The Crypto Gurl (@TheCryptoGurl) February 25, 2018
And now, in a statement posted on its website, the SEC said that if a platform offers to trade digital assets and operates as an "exchange", it must also register with the regulator as a national securities exchange.
Many platforms refer to themselves as 'exchanges,' which can give the mis-impression to investors that they are regulated or meet the regulatory standards of a national securities exchange. Although some of these platforms claim to use strict standards to pick only high-quality digital assets to trade, the SEC does not review these standards or the digital assets that the platforms select.
https://twitter.com/CryptoRocket1/status/971604351037952001
Meanwhile, with the rise of crypt-hackers, worries about the security of cryptocurrencies could be the trigger for another sell-off. Earlier today, Japan punished seven of its cryptocurrencies exchange operators and also suspended two of them. This act was triggered by the theft on Tokyo-based digital money CoinCheck Inc earlier this year.
Now, the questions on everyone's lips: Will bitcoin end up to be another financial bubble in history? Or will it continue to rise like a phoenix from the ashes?
Get the best of Africa's daily tech to your inbox – first thing every morning.
Join the community now!