Facebook's CEO, Mark Zuckerberg, has announced a new dating service feature, called "Dating," that will exist right within the social network. This was made known yesterday during the company's F8 Developers Conference and is reportedly set for roll-out before the year ends.
Facebook is launching a dating app feature pic.twitter.com/YhcpTrEokA

— NowThis (@nowthisnews) May 1, 2018
The new feature will allow users to opt in and create a dating profile on the site (separate from the normal Facebook profile) and it won't be visible to your friends or to your friends who have also opted in.
It would only be visible to non-Facebook friends on the dating platform whom you would get matched with, based on preferences they select (dating preferences, things in common, and mutual friends) and via an internal algorithm.
Speaking on the new feature, Zuckerberg said,
This is going to be for building real, long-term relationships – not just for hookups. We have designed this with privacy and safety in mind from the beginning. Your friends aren't going to see your profile, and you're only going to be suggested to people who are not your friends.
Facebook's Product Chief, Chris Cox, revealed more details on the dating feature and how it will work. The inbox would only be suited for texts only, meaning users won't be able to send pictures or links when chatting for the first time and users' dating profile would show their first name only.
He also mentioned a feature called "unlocking," which will give users an option to "unlock" individual events or groups they are members of to see potential matches.
WATCH: Facebook unveils new online dating feature. pic.twitter.com/BeMzaBgbEq

— NBC News (@NBCNews) May 1, 2018
Related Post: LoveFlutter Launches Blue, A New Dating App for Verified Twitter Users
What Would this Mean for Existing Dating Sites Like Tinder?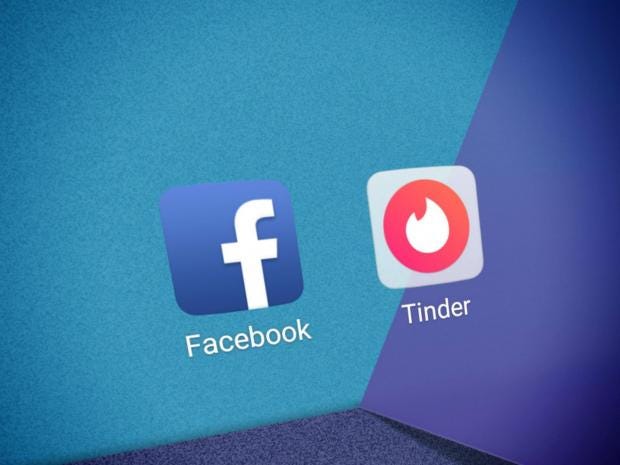 Noticeably, the dating feature bears similarities to other mobile-focused dating apps like Tinder and Omegle. Although, Facebook's dating feature is more community-focused, it would still pose a threat to its competitors in the field.
Interestingly, major players in the dating field, Match Group – parent company of Tinder, Match.com, and Okcupid use Facebook to authenticate users on their apps. These dating apps will now have to compete with Facebook, an app virtually everyone uses (2.2 billion users).
Match shares fall as much as 10% after Facebook CEO Mark Zuckerberg announces new dating feature for the site https://t.co/xWywlCPlDK pic.twitter.com/oAKn80xpEZ

— Bloomberg Technology (@technology) May 1, 2018
Even with the dating feature still in development stage, it appears to be causing some discomfort in the dating apps world as  according to Bloomberg, the stock price for Match Group tumbled immediately after Facebook's announcement.
And should it be fully rolled-out, it might hinder most dating apps from getting new users because most dating apps charge users for premium services. Facebook's dating feature is unlikely to do this and instead, use the feature to grow its advertising arm.
Like Joey Levin, the CEO of IAC (Match Group's parent company) said to Facebook, we're saying, "Come on in. The water's warm."
Get the best of Africa's daily tech to your inbox – first thing every morning.
Join the community now!