We predicted last year that 2019 would be the year of foldable phones. Well guess what, foldable phones are no longer a concept; they're now reality. Samsung has beaten the other big brands to debut a new luxury foldable device.
News about the device first began swirling in November. Now called Samsung Galaxy Fold, the new device is expected to be available in late April 2019.
According to specs released by CNET, the Samsung Galaxy Fold comes with a 4.6 inch on the outside when folded. But when stretched, the new device has a 7.3 inch screen. Unlike many phones these days, the 7.3 inch screen is made of a new kind of plastic. Samsung developed the Infinity Flex Display, a new kind of plastic screen, with adhesives that allow the screen to be folded thousands of times without issues.
The Samsung Galaxy Fold may not really be a smartphone. More like a foldable tablet. A cool tablet device you can fold and keep in your pocket.
The company is hoping and betting on developers across the world to develop "beautify experiences" for users on the new device.
With these innovations, the new device comes at a pretty high price. When launched, the new device will sell for a whopping $2000. That's double the price for Samsung Galaxy 9.
So it had us wondering, why are foldable phones becoming a thing? What unique value do they offer? And do you really need one?
Why Foldable Phones?
The smartphone business is already a pretty mature business. According to recent statistics from Gartner, over 410 million devices were sold in Q4 of 2018, the biggest quarterly sales yet.
However, growth is stalling for big brands like Apple and Samsung. Both companies recorded heavy declines in Q4 2018 even though they still managed to maintain their lead in the market.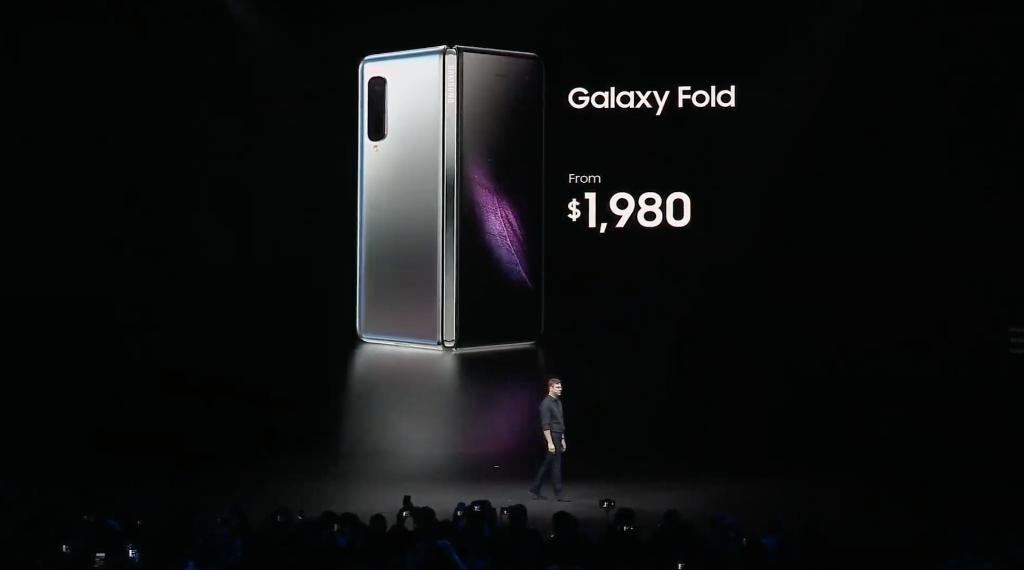 Despite their resounding market shares, their costly high end devices are not getting the sort of attention they had hoped. Aside from the price, the lack of innovative features from these companies is forcing customers to stick to their existing devices.
So the only way these companies can make new sales is to offer users new features or new experiences.
That's where foldable devices come in.
To be clear, Samsung is not the first company to release a foldable device. Way back in 2017, Chinese company, ZTE released the Axon M, a dual screen phone that was foldable. But the device didn't really gain much traction.
However, Samsung is the first premium phone maker to have a go at foldable devices.
Samsung Galaxy Fold: A "one of a kind luxury device"

📱 4.6" when folded
📺 7.3" when open

📶 7nm processor
📶 12GB RAM
📶 512 GB UFS 3.0 storage
📶 LTE or 5G

📸 6 cameras
🖥️ 3-app multitasking

💰 STARTING at $1980 💰

⌚ April 26#Unpacked2019 #Unpacked pic.twitter.com/wAcCri7qeL

— Michael Fisher (@Captain2Phones) February 20, 2019
What Value do They Offer?
For its price of $2000, the Samsung Galaxy Flex doesn't look like it will excite or offer any experience vastly different to customers. But Samsung says that's not the plan anyway. Justin Denison, Samsung's Senior Vice President of Mobile Marketing, calls the new device a "luxury device" intended to capture the interest of the wealthy class.
https://twitter.com/OffficialZoba/status/1098604022620188673
Meanwhile, the foldable phone fever has already captured many smartphone makers.
Huawei, Xiaomi, Apple, Lenovo, LG and even Motorola are working hard to release their own foldable devices after Samsung. But they'll definitely be looking at how the market reacts to the Samsung Galaxy Fold.
Get the best of Africa's daily tech to your inbox – first thing every morning.
Join the community now!