Fake drugs is a grave global problem and in many developing countries like Nigeria, it is life threatening.
According to the World Health Organisation (WHO), the fake drugs market is worth $200 billion. And this epidemic is not looking to stop anytime soon as peddlers are on the move, ready to make quick money by selling these drugs to individuals despite frequent clampdowns by regulatory and enforcement agencies. In Africa, it is said that fake drugs easily reach 20% or 30% of drug users.
However, many agencies and startups are employing technological solutions to combat this global problem. One of such startups is Medsaf.
A Nigerian healthtech startup, Medsaf has developed a platform that aggregates trustworthy international and local drug manufacturers as well as hospitals, clinics and pharmacies in Nigeria. In doing this, the startup creates a connection between these two parties, ensuring that health facilities have access to quality medication at an affordable price.
This is an innovative solution and a plus to other market players like RxAll and Chekkit that deal in authentication.
Founded in 2017, the startup has Vivian Nwakah and Temitope Awosika as Co-founder and Chief Pharmacist respectively.
In 2013, a friend of the startup's co-founder, Vivian Nwakah, died after taking fake malaria medication. And this kickstarted the drive to start Medsaf.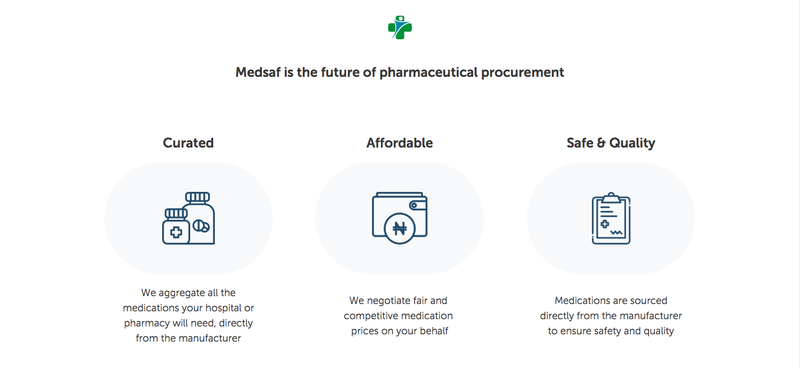 Using its B2B model, the startup is able to curate and connect pharmacies and hospitals with genuine, cost effective medications – something like the Jumia for drugs. With this, health outlets would no longer need to buy from the open market where the source of a drug cannot be ascertained. And this process in turn has a ripple effect on the end user (consumers) as they are safe from the vile of counterfeit drugs.
In addition to the curated platform, Medsaf also provides inventory management applications, credit facilities and tech-enabled logistics services to hospitals and pharmacies.
Since its founding, the startup has raised $1.4 million from a total of three funding rounds, with its most recent coming in April when it became the winner of the Seedstars Malaria Challenge at the Seedstars Summit 2019, receiving $10,000.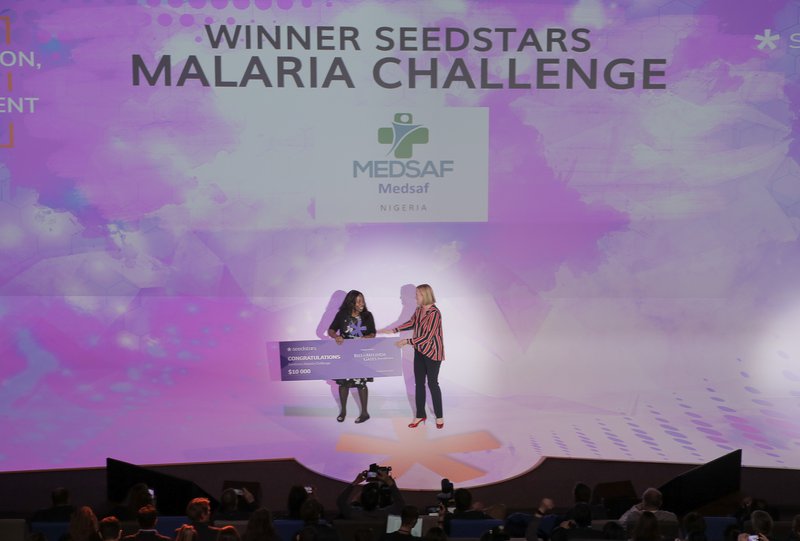 In addition to these, the startup has has won various awards including the Best Social Impact Award at the 2017 Telecom World Award in South Korea. It was selected as the winner of the Nigerian leg of the 2017 Seedstars World competition and again selected amongst the four Nigerian startups to participate in Class 2 of the Google Launchpad Accelerator Africa Program.
The startup is currently in the process of expanding to other countries asides Nigeria.

Get the best of Africa's daily tech to your inbox – first thing every morning.
Join the community now!