Just Google it!
Google is the go-to site when you have got that burning question or information to verify. And the last 7 days has been quite eventful in Nigeria. From entertainment to politics to tech, a lot has been reported this week. And what better place to get the full grasp of the happenings than on the web.
Google Trends Data has revealed the notable events that preoccupied Nigerians over the past 7 days and here they are.
Ukraine Vs Nigeria
If there's one thing that has been proven over and over by Google Trends Data, it's that Nigerians are avid sports lovers – especially football. Earlier in the week, Nigeria played Ukraine in an international friendly match that ended in a 2-2 draw.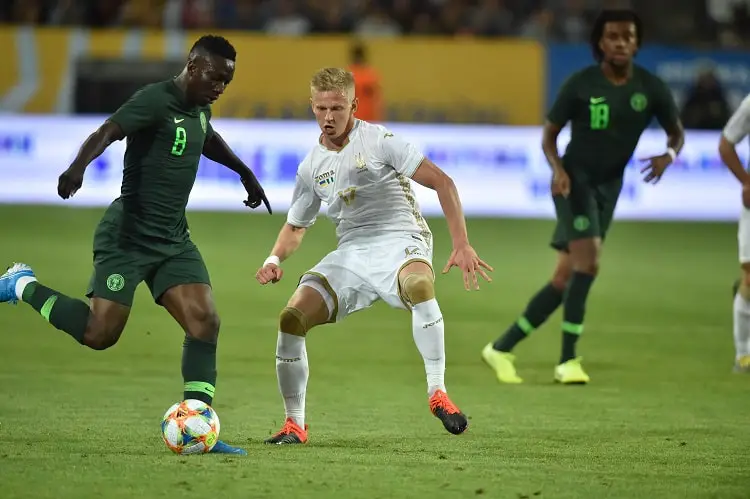 With over 50,000 queries, many Nigerians must have opted for Google to get the match line-up, live results and post-match analysis and commentaries.
iPhone 11
As usual, Apple launched its flagship iPhone devices during the week at the 2019 Apple Event. The iPhones – 11, 11 Pro, 11 Pro Max were launched, and the event was not in Nigeria, or Africa even.
But as it's said "Naija no dey carry last". Thousands of Nigerians turned to Google to get the updates, prices and specs of the new devices as they were being announced.
Presidential Election Tribunal
The Nigerian political space was not left out this week.
On Wednesday, the Presidential Election Tribunal dismissed the petition filed by presidential candidate of the Peoples Democratic Party (PDP),.Atiku Abubakar. The tribunal was ruled in favour of President Muhammadu Buhari of the All Progressive's Congress (APC).
And as you would expect, the outcome sparked controversy. And this lead to many Nigerians using their social media platforms to air their views. Of course, for and against.
But yeah, the decision has been made already and there's hardly anything to be done. So, we are stuck with Buhari for the next 4 years.
Wizkid's "Ghetto Love"
Popular Nigerian musician, Wizkid, released his latest single "Ghetto Love" yesterday. Of course with a massive fan base the song in no time was trending on social media platforms and also on Google, with over 20,000 queries.
VAT Increase Saga
During the week, the Federal Executive Committee (FEC) approved an increase in Value Added Tax (VAT) on goods from 5 per cent to 7.2 per cent.
Suggested Read: FEC Okays VAT Increase from 5.0 to 7.2 Percent to Afford New Minimum Wage; 'Make it Make Sense', Nigerians React
This move, of course, was met with reservations amid concerns that the spending power of the average Nigerian will be affected. Nigerians were quick to turn to Google to get the details while the online community had their say on the matter.
It is expected that this topic will continue to garner searches as many Nigerians yearn to understand how it affects them.
So did you Google any of these search queries during the week? Let us know in the comments.
Get the best of Africa's daily tech to your inbox – first thing every morning.
Join the community now!