For the first time in 2019, Africa's mobile phone market witnessed an increase in shipments, as International Data Corporation's (IDC) Quarterly Mobile Phone Tracker, shows that Africa's mobile phone market reached 55.8 million units in Q3 2019. This shows a growth from Q2 total shipments of 52.2 million units.
Of the figure, feature phones remain king with 59.4% of the shipment. Smartphones accounted for 40.6% of the shipment with 22.6 million units to indicate an increase of 4.0% quarter on quarter.
This shows that while smartphones are still losing to feature phones, smartphone makers still sell a lot on the continent.
The growth in this space (smartphone) was attributed to the strong performance of the three biggest phone markets in Africa—Nigeria, South Africa, and Egypt. And this performance was driven by the availability of newer smartphone models which are affordable and the stability of their various currencies—Nigerian naira (NGN) and appreciation of the Egyptian Pound (EGP).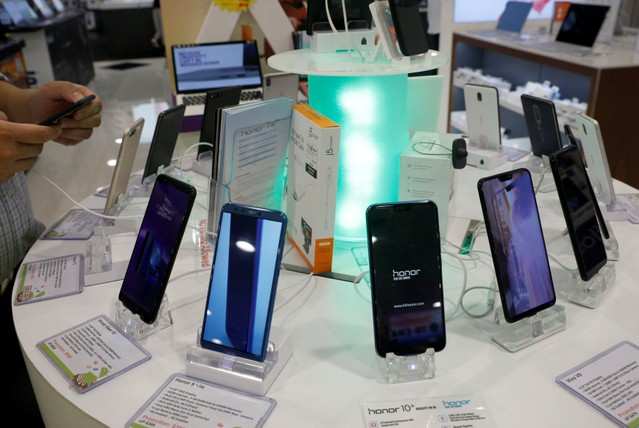 According to the report, Chinese-based Transsion, owners of the TECNO, Infinix and Itel brand, remains the top dog in both the smartphone and feature space in Africa. This has been the trend every quarter since 2017, when it took over from Samsung as the "biggest smartphone maker" on the continent, owing to its low-end devices.
Together, the Transsion brands have a combined smartphone market share of 36.2% in terms of unit. Samsung comes next with 23.9% and Huawei follows with 11.4%.
In the feature phone space, Transsion remains undisputed with a combined market share of 64%, the second to them, Nokia, accounts for just 10% of the market share by units.
While Transsion leads the smartphone space by units, Samsung leads by value with 33.2% share, followed by Transsion with 22.4% and Huawei with 15.6%.
This lead by Samsung is said to have been secured with the launch of its new A-series mid-range smartphones, which shows "excellent value for money."
"This move spurred a significant increase in Samsung's shipments across most African countries. Samsung recorded remarkable year-on-year growth of 61.4% in the low-end price band ($100-$200) in Q3 2019, and its move into this space has pushed Chinese brands to offer more affordable devices."

Taher Abdel-Hameed, a senior research analyst at IDC.
IDC also noted that there was an increase in shipments of phones in the $100-$200 category in Q3. The category saw the share of shipments rise from 31.4% to 39.8% in Q3 2019 (YoY), thanks to the launch of new Samsung and Transsion models.
The ultra-low-end band of smartphones (below $100), has also declined in recent times as brands move towards producing phones with larger screen sizes and 4G capabilities.
As such, 4G smartphone devices now dominate the market in Africa, accounting for 73% of shipments in Q3. Also, Africans are going larger with screens, as 6 inch smartphone sales accounted for 41.7% of shipments, up from 9% last year.
IDC expects Africa's overall mobile phone market (smart and feature phones) to total 218.2 million units for the whole of 2019. This means there should be 57.1 million units in Q4 – which will indicate growth from the 55.8 recorded in Q3.
Also smartphone shipments are expected to total 91.0 million units for the year, up 3.2% from 2018 and to be driven by more affordable devices in the market. While feature phone shipments are expected to remain flat at 127.2 million units for 2019, up just 0.1% from last year. Which indicates a continued transition towards smartphones on the continent.

Get the best of Africa's daily tech to your inbox – first thing every morning.
Join the community now!