A lot happened in the Nigerian tech ecosystem this year, some great for the ecosystem, other not so much. And while the ecosystem is yet to come to the maturity needed to support rapid upscale of tech innovations, the big wins are worthy of looking back on.
From massive investment deals to the spring up of a unicorn startup, these wins have in their little or big ways put Nigeria on the global map, signalling continuous growth in the space over the past few years despite the attendant challenges.
We have scoured the Nigerian tech ecosystem and picked the most impressive wins this year. So, without further ado, here they are.
Emergence of a unicorn startup
There's always been this call to build the first African tech "unicorn" (a startup valued at $1 billion) in Nigeria and we just might have gotten it right this year.
Nigerian Fintech company, Interswitch, received a $200 million investment from VISA after reportedly acquiring a 20% stake in Interswitch. This put Interswitch's valuation at $1 billion ahead of its planned IPO next year. As such, Nigeria could be home to the first true African tech unicorn since Jumia (whose 'Africanness' is widely debatable) seems to have lost the status.
Nigeria's developer community may be small but it is growing fast
The Nigerian developer space is growing and fast too. This is evident in the number of developer meetups, hackathon and conferences that are held frequently. And these efforts are beginning to reflect on the global scene.
Stats released by FreeCodeCamp earlier in February show that Nigerians are now the third biggest users of the platform only behind USA and India. And this has translated in a growing online community of Nigerian developers.
In June, Nat Friedman, CEO of GitHub, the leading online global community of developers, during his visit to Nigeria, highlighted that Nigeria is one of the fastest growing communities on the platform.
These reiterate one thing – the talent is here, and will lead to the development of more world class and innovative startups. Brace up!
Nigerian tech startups acquisitions
Here in Nigeria we don't often hear much about early or mid-stage startups acquiring other startups. But that happened this year as One Finance (OneFi), parent company of Paylater, acquired AmplifyPay, another Nigerian payments company.
OneFi was not the only one. Nigerian classified listing platform, Jiji, also acquired five of Nasper's OLX operations in Africa. Co-Creation Hub (CcHub) acquired Nairobi-based tech incubator, iHub, just seven months after expanding into Kigali, Rwanda.
Funding after funding after funding…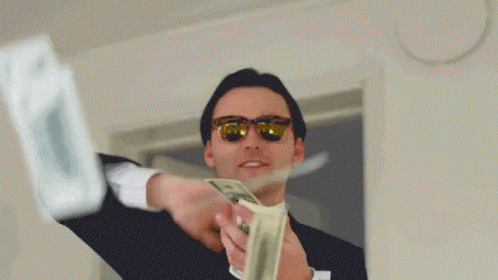 The Nigerian tech ecosystem proved itself again to be one of the most preferred investment destinations for Venture Capitalist in Africa as millions in funding rolled into the space. In 2018, $178m was raised from funding rounds by Nigerian startups, but in 2019 that figure definitely tripled.
In November alone, about $360 million was invested in Nigerian-focused payment ventures alone which is over 200% the total amount raised in 2018. This makes 2019 the most funded year for Nigerian startups so far, an impressive performance for the space. And with this consistent increase yearly, 2020 might just be better.
Nigeria played host to prominent tech personalities
At the 11th hour – or more like 11th month of the year, Nigeria played host to prominent techpreneurs – Jack Dorsey of Twitter and Jack Ma of Alibaba, among several other visitors in the tech space.
Jack Dorsey visited Nigeria as part of his listening and learning tour in Africa, meeting with entrepreneurs and industry stakeholders in Abuja and Lagos. While Jack Ma was the guest speaker at the first Nigerian Digital Economic Summit (NDES) in Abuja.
Nat Friedman, CEO of GitHub also came to Nigeria on a "fact-finding mission"
This is actually not the first time Nigeria will play host to major guys in the global tech space having had the presence of Facebook's Mark Zuckerburg and Google's Sundar Pichai in 2016 and 2017, respectively.
This shows that the startup ecosystem in Nigeria holds a lot of promise. Who knows what 2020 holds in store?
Get the best of Africa's daily tech to your inbox – first thing every morning.
Join the community now!