The coronavirus outbreak has seen many countries put measures in place to fight the disease. In countries like the US and Italy, citizens have been forced into self-isolation as they stay at home to contain the spread.
Other countries like Nigeria have seen the government call for citizens to practice social distancing and stay at home. Already, companies are beginning to put in place remote work policies for their employees.
Thus, the method of reaching out and seeing each other virtually is important now more than ever. While this is not new for some, it is a surprise and would require a bit of adapting for others. So to help keep that meeting, get-together, hangout, relationship going, here are a few apps that could help.
The apps suggested here are free and cut across all operating systems. So whether you are on iOS, Android, Windows or Mac user, you can make use of them.
WhatsApp
One of the most widely used messaging platforms globally, WhatsApp has a video call feature for users. However, because the video call is not its main feature it doesn't have a large capacity for participants.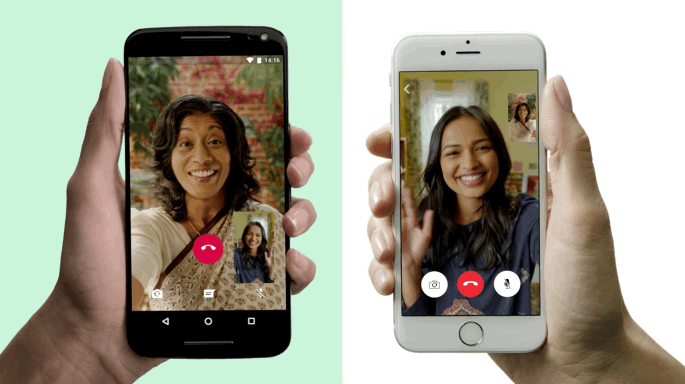 Group calls have a limit of 4 and personal calls are just 2. To use the feature, users only need to click on the video call icon beside the voice call during chats.
Facebook Messenger
The chat arm of Facebook, the platform also allows users to make free video calls. With over 2 billion people having Facebook accounts, there's a big chance you can connect with almost all your friends and family.
The platform supports up to eight people in free group video calls as well as personal calls of just two persons. You might want to consider this if you have only a few people to talk to at the same time.
Google Hangouts
With the free basic version, Hangouts allows users video chat with up to 10 participants globally as long as they have their Gmail accounts.
Once signed in with your Gmail, users can join video calls using the invite link.
Skype
A biggie in the video call world, Skype was created for both one-on-one and group calls. Once registered, the platform allows for up to 50 people to make calls of about four hours per call and 100 hours per month, for free.
Users can also record, save and share their video calls. This makes a handy tool especially for companies and employees working from home during this period.
Zoom
Zoom is another useful tool especially if you work from home during this period or have a meetup of some sorts to hold. It's a very popular business video conferencing app as users can have up to 100 people on a Zoom video call at once with the free plan.
However, length for calls here is not like Skype. There's a 40-minute limit for group calls, after which everyone will need to hang up and join again.
So, as the government preaches self-isolation and private corporations pivot towards the possibility of working from home at this time, you really don't need to exist in isolation. Leverage these video tools and stay in touch.
Get the best of Africa's daily tech to your inbox – first thing every morning.
Join the community now!