Google has announced that identity verification will be required of all advertisers going forward. This is an extension of the rule which was reserved for political ads. It was created so that advertisers don't misrepresent themselves or their clients.
Of recent, there's been a rise in fake or dubious adverts on the platform. This includes several adverts for fake COVID-19 vaccines. In a bid to curb this issue, advertisers will have to undergo identity verification to prove themselves and countries of origin.
This requirement was initially rolled out in 2018 for political ads. But it now applies to all advertisers, with priority on advertisers that are selling products and services, promoting informational or educational content, or promoting heavily regulated industries like gambling or health care.
"This change will make it easier for people to understand who the advertiser is behind the ads they see from Google and help them make more informed decisions when using our advertising controls. It will also help support the health of the digital advertising ecosystem by detecting bad actors and limiting their attempts to misrepresent themselves."

Google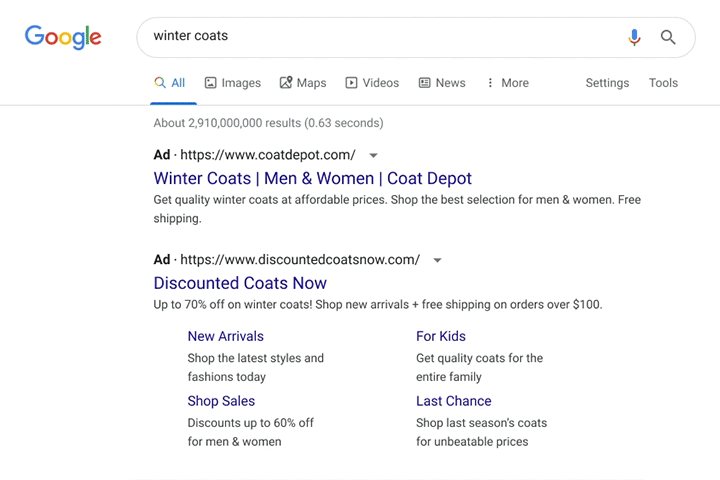 Identity verification procedures
Before this, advertisers only needed to provide basic information about themselves and didn't need to provide any form of advanced identity verification. Now, advertisers will be required to fill out their names, countries of origin, and websites.
Also, advertisers will submit a tax document showing the organization's name, address and Tax Identification Number.
But this is only the first step of the verification and Google will reply within 3-5 days. Rejected verifications can appeal to Google, upon which their applications will be reviewed.
The next step will see advertisers submit similar documents to the first step. This time though, an individual will also have to submit his documents on behalf of the company. This will include a government-issued ID – passport, national ID card, or driver's licence. After which the same process will follow like the first step.
Advertising agencies handling the ad page of several companies will have to do the same for each of their clients.
For new advertisers, this will be the norm going forward. But for existing advertisers, they will have 30 days once notified to complete the verification process. If they don't within that period, Google has said it will suspend the account and the advertiser's ability to serve ads until they provide it.
In view of the technicality of this verification process, Google will be starting with the US first and will expand globally from there. It has also admitted that the entire process could take years to complete.
This calls to question whether Google itself is ready to wait years before it starts making advert revenue from new and existing users who are yet to complete the identity verification. It also remains to be seen how this development would affect Google's advert revenue in general.
Get the best of Africa's daily tech to your inbox – first thing every morning.
Join the community now!