Last week, the lockdown was relaxed in states like Lagos, Ogun and Abuja. In its place, a partial lockdown was imposed with restrictions to business hours and a curfew on movements.
However, the number of confirmed Covid-19 cases hasn't exactly dropped since then. This, coupled with the negligence of residents and their failure to follow laid down guidelines have sparked conversations on whether there will be a re-lockdown, especially in Lagos.
On Tuesday, the Lagos State Government conducted a poll on Twitter, asking whether residents preferred the full lockdown, no lockdown or if they are indifferent.
Despite the trending #NoLagosLockdown hashtag with which residents expressed their refusal of a new lockdown, the option to continue the lockdown won the poll. How come?
John Wike, the No-Nonsense Governor
Nyesom Wike, governor of Rivers state happens to be the 'hardest working' governor in Nigeria currently. Over the last week, he has been actively involved in the arrest of several lockdown defaulters and demolition of hotels discovered to be operating during the lockdown.
While he was 'praised' by some online users for his gallant efforts at ensuring adherence to the rules, he's been tagged a tyrant by several others.
Quick and expensive advice – if you are in Rivers state, please abide by the rules, else…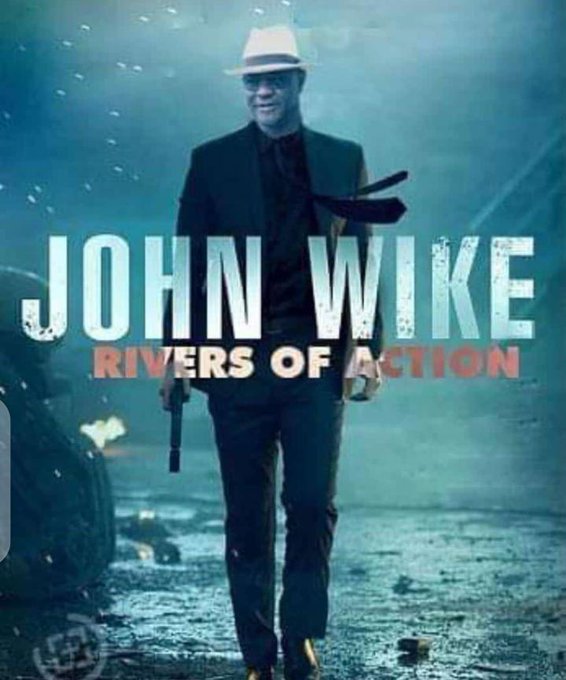 1, 2, 3, 4, 5, …28 Abortions
28 Abortions.
No, it's not the name of a movie. It's a true-life story.
During the week, the story of a lady surfaced on Twitter. According to her, a Yoruba demon named Kunle, whom she had known for years made her do several abortions as he wasn't ready for a family yet.
Now in her 30s, the lady claimed to have done several abortions for him and lost count on the 28th – so it could be more, definitely not less.
Kunle, who is in his 20s then promised her marriage but absconded on the D-day. The Nigerian Twitter compound, of course, came out to have their take on the matter.
Twitter Mathematicians also hopped on.
Some said it was Nollywood…
To Lord Future Kunle, if you are reading this post, please do something about the situation – age is nothing but a number you know.
#SetAwon…Geng
So, over the week many twitter users have been showing off their gengs. From Yoruba demons geng to the beautiful girls geng, the threads were beautiful.
Some even extended the set trend to movies, 'stanning' the Professor in Money Heist or Micheal Scofield in Prison Break.
Well, that's it for this week. Please do well to subscribe for our daily newsletter below to get the latest updates in the world of tech in Nigeria and Africa. Join the #TechnextGeng.
In the meantime, please adhere to all guidelines by the government and health agencies and if you don't have something important to do outdoors, please stay back at home.
Get the best of Africa's daily tech to your inbox – first thing every morning.
Join the community now!