Hi guys, on this roundup, we bring to you amazing happenings from the world of social media this week beginning with the Cynthia Morgan saga.
Nigerian dancehall artist, Cynthia Morgan, now known as Madrina trended on social media this week following her allegations during an IG Live session that her former label, Northside Inc 'sank' her career. The label which is owned by Jude Okoye, brother to Peter and Paul Okoye (formerly known as PSquare), is said to have withheld her access to the Cynthia Morgan brand, aiding her misfortune in the industry.
Following these claims and her current appearance looking barely recognisable, social media went agog and came for Jude's head. Nigerians went ahead to open a GoFundMe for her to fund her music return. Sterling bank and popular musician, Davido also offered her help.
But, there are always 3 sides to a story. In response to the allegations, Jude went Live and debunked all allegations saying that it was even Morgan that ruined all the relationship he had helped her build and defaulted in her contract.
A day later, the said contract was released, and social media went agog again. This time, almost everyone was saying "so Cynthia Morgan lied."
Although the 3rd side of the story (the truth), is not known, we hope both parties find love and light going forward.
Justice for the Innocents
During the week, video of the killing of an unarmed black man, George Floyd by a white police officer surfaced on the internet. The white officer pressed his knee into Mr Floyd's neck for a breathtaking seven minutes as he lay pinned on the ground in handcuffs. This sent social media flying into a rage.
Since then, there have been protests and outrage in the US state of Minnesota calling for justice, and the officer-involved terminated.
Similarly, in Nigeria, the #JusticeForTina has been trending following the incident of a 16-year-old girl who met her death after a 'trigger-happy' policeman shot at her in Lagos.
Hopefully, due justice is served for both of them as well as every other innocent being treated unjustly. Our thoughts are with their families.
Ozzy and the Misinterpreter
So a Twitter user, @ozzyetomi tweeted during the week that her desire to move back to America is now dead, following the George Floyd video which indicated racism by law enforcement officers on blacks in the US.
However, a Twitter user was quick to interpret it as her 'shaming her son'.
It is worthy of note that Ozzy has been on the trendlist earlier this year over a statement which is said to to be her shaming her son.
However, Twitter users were quick to correct the misinterpretation in their best way – dragging.
#TheMatter
So, the Nigerian social media world had to provide solutions to lots of cases this week. With the #nathematterwedeysettle hashtag, several problems were attended to.
From #thematter between couples to those between families, to friends to even the 'egungun' that entered express, all were attended to.
Were these matters solved? We don't know. But we hail the efforts by these gallant Nigerians to ensure peace reigns in Wonderland.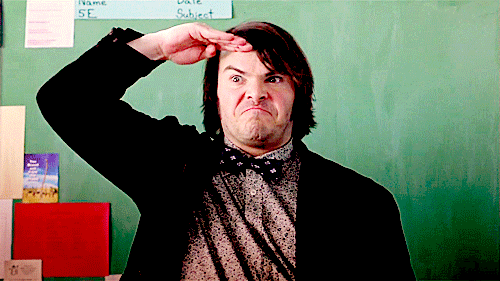 That's all we have for you this week on our social media roundup. Please do well to subscribe for our daily newsletter below to get the latest updates in the world of tech in Nigeria, and Africa. In the meantime, please adhere to all guidelines by the government and health agencies and if you don't have something important to do outdoors, please stay back at home.
Get the best of Africa's daily tech to your inbox – first thing every morning.
Join the community now!