Hi guys, trust your week was as beautiful as it was for Liverpool fans. Yes, Liverpool. So after 30 years of living in the bondage of not winning the English Premier League title, Liverpool finally broke the jinx this season.
The triumph was sealed yesterday when Chelsea beat 2nd placed Manchester City 2 -1. This win sets Liverpool 23 points ahead of City, a gap so big that it's mathematically impossible for any rival to overcome with 7 games (21 points) left.
And that win happened to be the best thing to have happened to Liverpool fans since the UCL win last year and they took to social media to celebrate.
Chelsea fans, of course, didn't miss the chance to claim the helper's trophy.
Congratulations to The Reds, you truly never walk alone.
The Hushpuppi Hunt
Recall that two weeks ago, we reported that popular IG celebrity, Hushpuppi was arrested by Interpol over fraud. Well, in a four-minute video released by Dubai Media Office on Twitter, Dubai Police revealed full details of the operation that brought down Hushpuppi and his gang.
The Operation dubbed "Fox Hunt 2" took 4 months to plan and execute – that's 4 months of investigation and monitoring the gang's social media accounts, before making the simultaneous arrest of its members.
According to the video, Hushpuppi and his crew successfully defrauded 1,926,400 victims. They also gathered about N169 billion from their criminal acts and allegedly bought 13 luxury cars worth N2.6 billion. As at the time of arrest, items recovered from the crew was worth N15.845 billion – these included 21 personal computers, 5 hard drives, 47 smartphones, and 15 flash drives.
Despite these revelations, Hushpuppi renewed his dragging subscription with the social media world. Although some tried to come to his rescue, they were all shunned by social media users.
Global Eligible Bachelor, Lee Min Ho
The Korean guy with many 'girlfriends' in Nigeria, yes that's his name – Lee Min Ho. The popular South Korean Actor Lee Min-ho turned a year older this week and received heartwarming messages from fans across the world – including Nigeria.
Well, if you were wondering why your female friends had a South Korean guy on their statuses/walls, now you know.
Ikorodu Bois Extracted
If you are conversant with the world of social media in Nigeria, you must have come across video(s) of a group of boys who make parody skits of popular movie scenes and trailers. Known as Ikorodu Bois, the group has been making these videos for about 3 years but might have gotten their biggest break yet this week.
After making a parody video of Netflix's movie, Extraction, the group got a heads up from the movie directors, Russo Brothers, as well as a free pass to the movie's sequel premiere – although the release date is not yet known.
This is not the first time they will be getting heads up from major stars as they had been recognised by Álvaro Morte (or the Professor in Netflix's Money Heist) after making a parody of the show's season 4 trailer.
Ex-Oyo State Governor, Ajimobi Dead
In what is another prominent individual lost to COVID-19, Abiola Ajimobi, immediate ex-governor of Oyo state was announced dead this week.
The politician is said to have died at First Cardiology Hospital, Lagos, after slipping into a coma following complications due to coronavirus. This news has seen many Nigerians, politicians and other prominent individuals take to social media to react.
Our thoughts are with the family.
That's all we have for you this week on our social media roundup. Please do well to subscribe for our daily newsletter below to get the latest updates in the world of tech in Nigeria and Africa.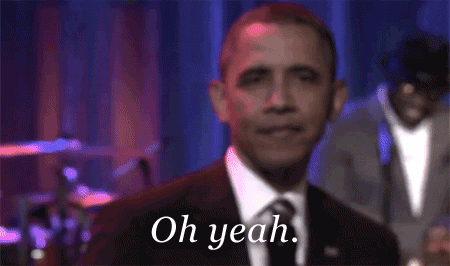 In the meantime, please adhere to all guidelines by the government and health agencies and if you don't have something important to do outdoors, please stay at home.
Get the best of Africa's daily tech to your inbox – first thing every morning.
Join the community now!