The persistent #EndSARS protests by youths across Nigeria against police brutality has continued to garner momentum since it started last week.
Just yesterday, Twitter CEO Jack Dorsey tweeted in support of the #EndSARS campaign – again revealing the global reach and international attention the protests have generated.
Suggested read: Anonymous Claims to Hack FG Websites as Twitter CEO Jack Dorsey Endorsed #EndSARS Protests
At a typical protest, you will find different types of people from various places with different intentions. The #EndSARS protests are no different.
From Protest Leaders to fun seekers and onlookers, this article shows you six (6) kinds of people you will find at #EndSARS protests.
1. Protest Leaders
These are the people at the forefront of the #EndSARS protests. They are the human rights activists, tech entrepreneurs and celebrities championing the #EndSARS movement.
Protest leaders are vocal and outspoken in stating their demands. They are usually the ones standing on an elevated stage and using a microphone or megaphone to address fellow protesters.
You may come across the likes of activists Savvy Rinu, Aisha Yesufu, Segun Awosanya (Segalink), musician Douglas Jack (Runtown), comedian Debo Adebayo (MrMacaroni) and BundleAfrica CEO Yele Badamosi during #EndSARS protests. They work together with waste collectors and a welfare team to ensure that the #EndSARS protests are "uncoordinatedly coordinated".
The welfare team shares food and refreshments to protesters while waste collectors sanitise the protest area.
2. Fun Seekers
Fun seekers are the life of the #EndSARS protests "party". They are the upcoming artistes, Disk Jockeys DJs, dancers and others who are only there to enliven the protests and catch cruise.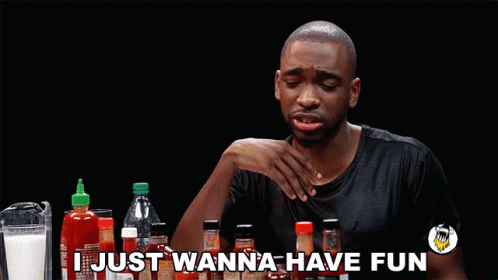 They are people like the DJ who played Davido's "FEM" song at a Lagos #EndSARS protest when Governor Sanwo Olu got there. He could have played any other song but deliberately played that one to cause commotion.
Fun seekers are not only there for the protests but also for the entertainment. You will also hear them shouting the loudest when a new song is played, and you may not notice them until then.
Other fun seekers may just stroll around taking as many selfies as possible while lending their voices to the protest itself.
3. Onlookers
These are the bystanders who are at the #EndSARS protests to just observe. They either do not understand the essence of the protests or are simply indifferent to the whole campaign.
Onlookers are at the #EndSARS protests for sightseeing. They are with the protesters but not for the protesters. They may be people who originally set out with protesters or passers-by who later joined the crowd.
For onlookers, the #EndSARS protest is like a movie being shown at a cinema.
4. Troublemakers
#EndSARS protests are staged to be peaceful but then troublemakers are always looking to cause trouble. They are the pickpockets, street thugs and unscrupulous men who harass women at the protests.
Thugs are the worst. They are there to unsettle #EndSARS protesters and may even carry weapons and vandalise property to achieve that aim. Armed thugs reportedly harried Abuja #EndSARS protesters and allegedly attacked Lagos protesters today. I hope you don't meet them.
Pickpockets go about stealing phones, wallets and other personal items of unsuspecting protesters. It is advisable to "shine your eye" during the protests to avoid being a victim.
Also, some shameless men attend these protests looking for women to grope and fondle without consent. One of such men received the beating of his life after he sexually harassed a female protester at #EndSARS protests in Lekki. If you're a lady joining the protests, make sure you're not isolated at any point.
5. Romeos and Juliets
These are the hopeless romantics who think that somehow they would find their soulmate at the #EndSARS protests. While other protesters are pushing for an end to police brutality and violence on the streets, these people are searching for love.
Romeos and Juliets are more self conscious at the protests as they do not want to disappoint their potential partner. They would dress well and may not break a sweat all through. It appears to me that for them, love is more important than life.
6. Social Media Broadcasters
These people give you live updates from the #EndSARS protests. They are ever ready to record any breaking incident or capture other eventful happenings at the protests.
They are always with their phone or cameras. You will see them constantly posting video and picture clips of the protests on various social media platforms especially twitter.
Suggested read: #EndSARS: 4 Ways You Can Remain Online During an Internet Shutdown
People who can't attend the protests in person can rely on social media broadcasters to fully follow the protests from start to finish. In fact, most people in Nigeria follow the #EndSARS protests online thanks to our social media broadcasters.
Conclusion
The #EndSARS protests have featured Nigerians from all walks of life. Students – undergraduates and postgraduates, comedians, musicians, tech entrepreneurs, business tycoons, human rights activists, medics and even lawyers have been represented.
#EndSARS is a story of unity in diversity.
Get the best of Africa's daily tech to your inbox – first thing every morning.
Join the community now!