Kenyan telco giant, Safaricom has recorded a decline in net profit year-on-year for the first time since 2012. This is according to its financial report for HY 2021.
For the half year ended September 30, Safaricom realised a net profit of $303 million, 6% less than the $322 million posted in HY 2020. The fall in profit was largely brought about by a 14.5% Y-o-Y reduction in revenues generated from mobile money service M-Pesa.
In terms of revenue, Safaricom posted $1.09 billion – a 4.4% decrease compared to $1.14 billion generated in the previous year. Although capital expenditure increased year-on-year by about 26% from $166.3 million to $208.7 million, operational expenses reduced by 10.6% to $194.8 million.
Safaricom reported mobile data revenue of $203.7 million, a 14.1% increase spurred by an increase in monthly active mobile data subscribers. However, voice revenue reduced by 6.5% to $368.7 million due to the rise in the use of data-based voice services such as WhatsApp.
Despite contributing lesser revenue to Safaricom in HY 2021, M-Pesa's total transaction value grew by 32.9% YoY to $82 billion. 762 million additional transactions Y-o-Y were processed via the mobile money platform.
Zero-rated Transfers Cut down M-Pesa Revenue
In June, the Central Bank of Kenya (CBK) ordered all mobile money operators to offer free person to person transfers of under KSh 1000, wallet to Bank and bank to wallet transfers. The government had stated that the measure was introduced to support individuals post-COVID-19.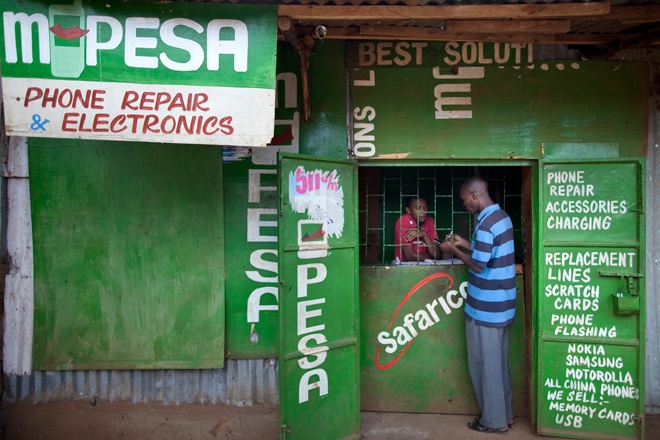 For HY 2021, M-Pesa revenues reduced by 14.5% to $329 million from $385 million in the previous year. Also, M-Pesa's contribution to Safaricom's total service revenue was 30.3% in the HY 2021, 3.5% less than the 33.8% in HY 2020.
Complying with the directive, M-Pesa removed all charges on these transfers and could not generate revenue from any of the zero-rated transactions. Before this, M-Pesa charged up to KSh 166 depending on the amount transferred.
Going by the volume of M-Pesa's transactions, the zero-rating definitely cut off a significant amount of revenue. For context, the contribution of transfers to M-Pesa revenue declined by 32.1% Y-oY while that of payments also reduced by 23.2% Y-o-Y.
The loss in transfer revenues year-on-year totalled $41.28 million.
Gaming Bill Shrinks M-Pesa Betting Revenue
Before its proposed amendment in October, the Gaming Bill 2019 passed by the Kenyan Parliament had earlier proscribed all gaming operators including betting companies from receiving payments through mobile money services including M-Pesa.
Betting recorded the biggest decline in contribution to M-Pesa revenue for HY 2021. Revenue realised from betting in the latest financial period reduced by 33.7%, equivalent to $6.4 million.
Recall that the Government possesses a 35% stake in Safaricom and has amended the gaming bill to permit mobile money payments after its joint acquisition deal with Vodacom.
Due to the fact that M-Pesa was unable to facilitate millions of betting transactions throughout HY 2021, it was perhaps expected that this would significantly cut down its gaming revenue.
On the whole, this also played a part in Safaricom losing about $54.3 million in revenues posted year-on-year.
In summary, M-Pesa represents the biggest contributor to Safaricom's revenue after voice services. Compared to M-Pesa, voice services contributed only 3.9% more to the telecom operator's revenue in HY 2021.
Such is the importance of the mobile money platform's performance that a decline in its revenue brought about a reduction in Safaricom's profits for the first time in eight (8) years.
That said, the telco giants will be confident about an upturn in fortunes as M-Pesa will now be allowed for gaming payments and the government has disclosed that the zero-rated transfers may be stopped by early 2021.
Get the best of Africa's daily tech to your inbox – first thing every morning.
Join the community now!