Black Friday season is here again. It is the highly anticipated period of the year when customers can purchase more items at cheaper costs as a number of companies slash prices on several products to boost sales prior to the festive season.
In Nigeria, e-commerce companies such as Jumia and Konga are offering the biggest deals in this year's Black Friday. Other companies with interesting deals on offer are SPAR Nigeria and Tecno Mobile.
Similar read: How the 2020 Black Friday Could be Different in Post-COVID-19 Nigeria
This article shows you the most anticipated Black Friday deals, deadlines to note and what to expect.
JUMIA
Jumia is giving customers the chance to snatch up various products at incredibly low prices this Black Friday. The e-commerce giant is partnering with leading brands including Samsung and Mastercard to offer customers up to a million deals with as much as 99% discount on the cost of certain items.
Jumia has over 4.5 million active customers in Nigeria. Its Black Friday commenced on 6th November and will run till 30th November 2020.
Sales cut across groceries, smartphones, laptops, household equipment, clothing, healthcare products among others. For those looking to acquire a laptop at a more affordable price, you could get up to 14% discount on HP, Lenovo and Asus systems available for sale this Black Friday.
Customers can also participate in the Jumia Black Friday Treasure Hunt at 12am and 6pm on Fridays to get a chance of getting a whopping 99% off on available deals. Imagine buying a N379,999 65-inch LG Smart TV at a ridiculous N3,800. That's what a Jumia Black Friday can get you.
You may as well decide to spin the Jumia Black Friday Wheel of Fortune and win prizes. This can only be done on the app by 12 pm on Mondays and Thursdays.
KONGA
Konga is conducting Black Friday sales under the name "Konga Yakata 2020" from 11th November through 12th December. With over 30 million web visitors from Nigeria last year, the e-commerce platform will expect customers to flood its platform with orders.
For items including TVs and smartphones, Konga is also providing discounts of up to 80% on Black Friday sales. Here are some other interesting deals on offer today.
Black Friday flash sales on Konga will be available at 10 am, 12 pm, 2 pm and 4 pm every day till December 12. This is a different model to Jumia's, which only opens up its Black Friday sales on Fridays.
Perhaps this will result in Konga closing more sales this year than Jumia, its biggest competitor. In 2016, Jumia generated N7 billion from about 295,000 total Black Friday sales. Konga, on the other hand, realised N3.5 billion from sales on 155,000 orders.
On average, Jumia realised N23,730 per order, N1,150 more than the N22,580 Konga made on every sale.
TECNO Mobile
Mobile phone manufacturer, TECNO is granting customers another variant of Black Friday sales from 1st till 31st November. Customers will receive a N2000 discount when they purchase a SPARK 5 in any of the TECNO authorized shops across the country.
Also, you can get up to 50% discount when you buy the SPARK 5 or any of the CAMON 16 series. A special scratch card offer of a probable 100% cashback is only obtainable for Spark 5 Pro purchases.
You could also win a special Black Friday deal on TECNO's Facebook Black Friday Live Show. There will be a Facebook live sale every Friday in November.
SPAR Nigeria
Retail company, SPAR will begin its Black Friday sales by November 20. Sales will last for 10 days till November 30. A wide range of products from beverages, confectioneries, household supplies and electronic gadgets will be put up for sale at discount prices.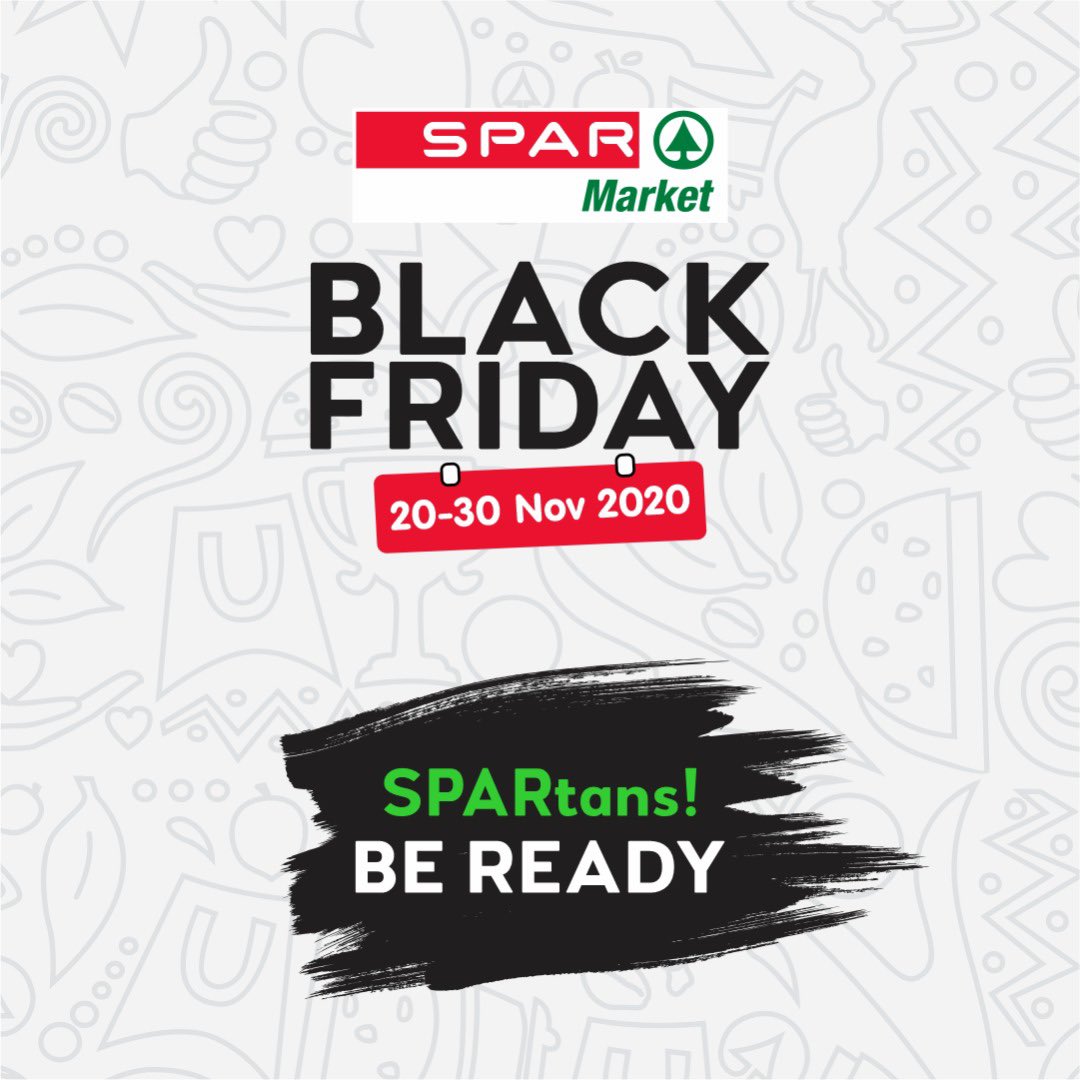 If you are planning to stock up ahead of the yuletide season, then get ready to take advantage of SPAR's upcoming Black Friday deals. You'll get to save a reasonable amount of money in a period where food prices are usually inflated.
In summary, there are a variety of products for customers to select from throughout this Black Friday season. While leading e-retailers like Jumia and Konga are giving out the biggest deals, it was likely expected that retail giants such as Shoprite would also stage Black Friday clear-out sales.
Get the best of Africa's daily tech to your inbox – first thing every morning.
Join the community now!