Following a prior announcement by the Federal Government on installing 5 million solar home systems in rural communities, the Presidency has disclosed that beneficiaries will be charged a monthly fee of N4,000.
The solar home systems to be distributed in unpowered interior areas across the country is expected to reach up to 25 million Nigerians, according to the government.
Senior Special Assistant (SSA) to the Vice President on Media and Publicity, Laolu Akande stated that the government will start setting up the solar systems in targeted off-grid communities from next week.
In line with the government's Economic Sustainability Plan, the solar programme tagged "Solar Power Naija" will afford beneficiaries the opportunity to fully own installed solar systems.
An important aspect of the scheme is the option of outright ownership by beneficiaries at a cost ranging from N1,500 per week to N4,000 monthly depending on the capacities, for a period of three years.

Laolu Akande, SSA to the Vice President on Media and Publicity
Funded by the Central Bank of Nigeria, the solar system programme will be executed by the Rural Electrification Agency of Nigeria.
However, with about half of the Nigerian population (100 million) residing in rural areas without access to electricity, how are the challenges pertinent to Nigeria's power sector inhibiting the adequate electrification of underserved and off-grid areas of the country?
Stringent Off-grid Energy Regulations
Off-grid electricity is key to augmenting Nigeria's energy supply and extending it to remote areas of the country. But the government's policy governing the operation of off-grid and mini-grid energy providers isn't particularly enabling the proliferation of their solutions.
Currently, a total off-grid electricity generation capacity of 500MW is approved by the Nigerian Electricity Regulatory Commission (NERC). This strictly limits the energy output which off-grid companies can produce to unserved communities.
The need for off-grid energy solutions in Nigeria is apparent as the national grid's power generation capacity of between 4500 megawatts (MW) and 6000 MW remains largely insufficient for a country of over 200 million people. This is despite the fact that Nigeria could generate up to 12,522 MW of electricity from existing power plants.
Suggested read: Nigerian Government Announces N500M Intervention Fund to Support Local Solar Companies; Here is How to Apply
According to a report, only 25% of Nigeria's rural population are connected to the national grid. Therefore, solar off-grid systems – Nigeria's most viable off-grid energy solution as well as other renewable electricity systems are needed to complement on-grid electricity.
That said, the NERC regulations define mini-grids as generating between 0KW to 1MW of electricity. Inferably, mini-grid operators are restricted to producing a maximum power output of 1MW.
Coupled with the year-long arduous process of obtaining licences for off-grid energy generation, these policy constraints discourage potential investors from venturing into Nigeria's off-grid market. Investors would be worried about commensurate returns on investment and the ease of scaling their solutions amid high tariffs.
High Import Duties on Solar Equipment
As much as solar off-grid systems are viable for the Nigerian energy market, they can also be capital-intensive. Solar panels, which had previously been exempted from import duties in Nigeria, were deemed taxable by the Nigeria Customs Service in 2018.
Import tariffs on solar panels and other equipment required for the installation of solar off-grid systems were hiked by 100% as the Federal government increased customs duty from 5% to 10%.
The hike in import fees led to the shut down of a number of mini-grid firms which are crucial to supplying off-grid communities with electricity.
Solar companies in Nigeria mostly import solar equipment including panels and batteries from Original Equipment Manufacturers (OEMs) in China and the United States. The heavy reliance on foreign imports can be attributed to the very limited presence of local solar equipment manufacturers.
Speaking on the government's solar power programme, SSA to the VP on Media and Publicity, Laolu Akande noted: "The programme will include the assembly or manufacturing of components of off-grid solutions to facilitate the growth of the local manufacturing industry."
Akande's statement comes after the government's claim two years ago that the increase in Customs fees on solar equipment was to encourage local manufacturing in the country.
Due to the absence of sufficient data, it cannot be clearly ascertained whether there has been an increase in the number of local manufacturers of solar equipment since then. However, the move surely inflated the operating costs for solar energy companies in an already expensive industry, forcing certain firms to discontinue operations.
The aftermath of that policy interruption is that off-grid rural communities remain largely unelectrified as the purchasing power of solar energy companies to procure solar equipment for off-grid supply has been reduced by an increase in import duties.
Low Purchasing Power
The government has said that recipients of its solar home systems will have the option of owning these systems by paying N1,500 weekly or N4,000 on a monthly basis over three years. Although these billing charges may seem quite affordable, but it really is not when put in the context of end-users in remote areas.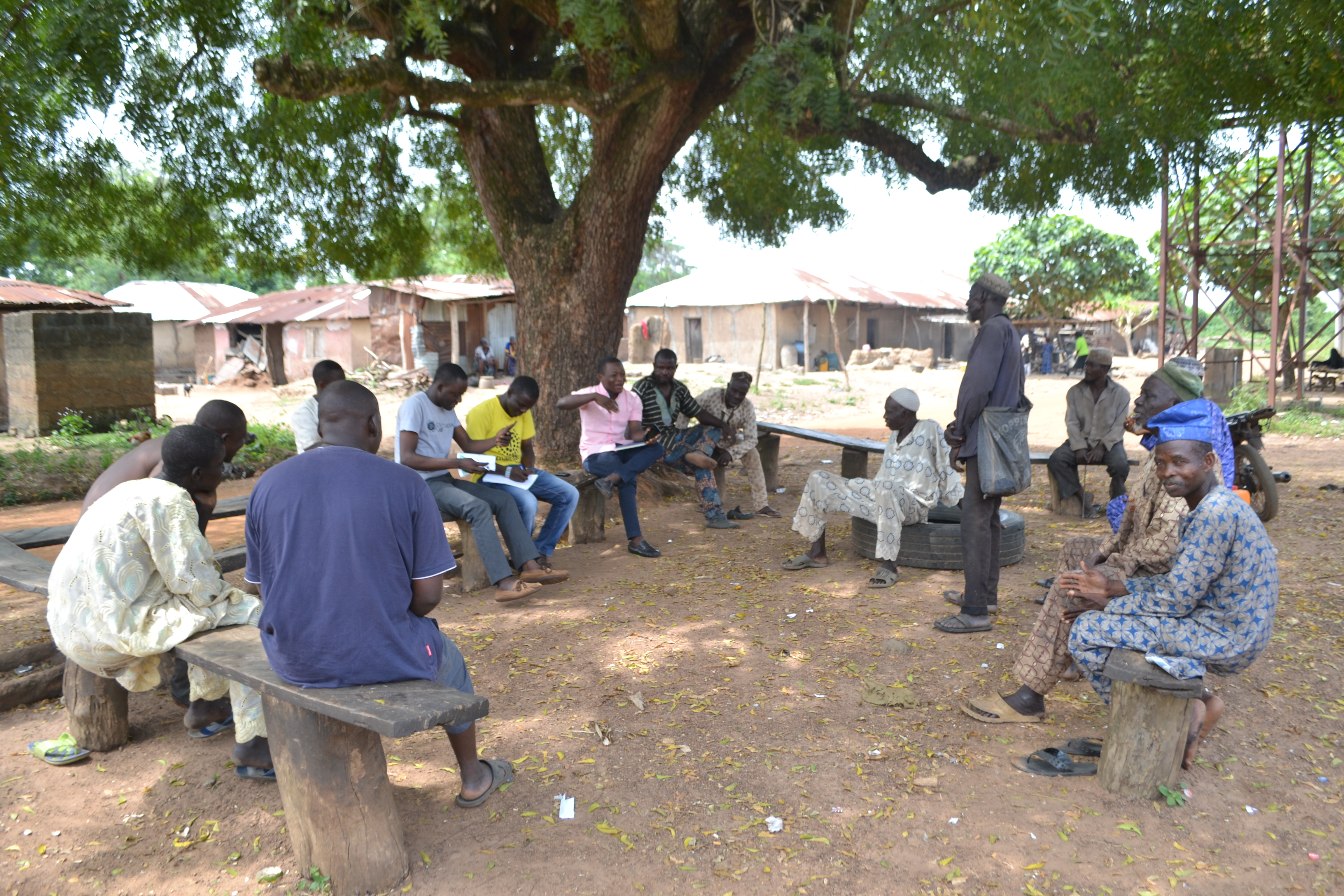 Extreme levels of poverty are associated with many rural communities in Nigeria. According to the National Bureau of Statistics, 4 in 10 Nigerians live below the poverty index of $1 a day, meaning that over 80 million people are classified as poor.
With over 100 million rural dwellers unable to access electricity, then a large percentage of the rural population would be classified as being poor. Asides the fact that most of these people only have enough money to spend on daily survival, many also earn ridiculously low income from activities such as peasant farming and petty trading.
Most of these people will not be able to afford to pay N4,000 monthly to acquire solar home systems over three years. By extension, many of those living in low-income interior locations cannot easily afford tariffs charged by off-grid energy providers.
Consequently, this has also hindered the supply of electricity to more underserved and off-grid areas in Nigeria.
Get the best of Africa's daily tech to your inbox – first thing every morning.
Join the community now!