Electronic payments company, NetPlusDotCom has unveiled its Android-based Point-of-Sale devices, NetPOS Pro and Mini to facilitate a variety of secure payments for merchants across Nigeria.
The devices were launched at an online event hosted by NetPlus on Wednesday. Both devices come certified by the Nigeria Interbank Settlement Systems (NIBSS).
While speaking during the launch, NetPlus CEO, Wole Faroun explained that the NetPOS devices have been designed to cater to the increased demand for e-payment solutions in Nigeria.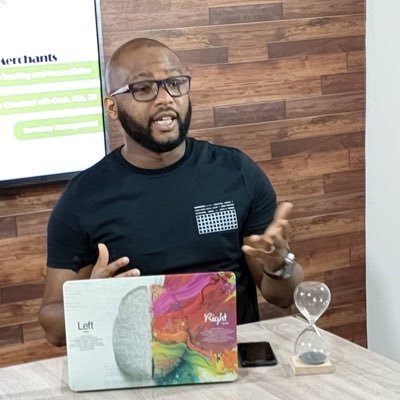 "The nature of the growth in Nigeria's digital payments space is unprecedented. We are seeing a lot of adoption like never before. In 2020 alone, over 90,000 POS terminals were deployed in Nigeria."
With growth comes more demand for infrastructure and systems, which is why NetPlus as a company is launching these new devices. Moreover, there is the need for local brand participation in the digital payments space.

Wole Faroun, NetPlusDotCom CEO
The devices are pre-installed with the NetPOS Payment App and the NetPlus Merchant Super App (STORM). Both apps integrate utilities and features that offer seamless processing of transactions. Merchants can easily download these apps from the Google Playstore.
Wole stated that the NetPOS devices have been introduced to offer multiple payment solutions to businesses in the country.
"With the launch of our NetPOS devices in the market, our plan is to deliver an all in one solution that serves as a smart phone and a POS terminal, thereby giving business owners the luxury of achieving more with even less amount of devices," he said.
Suggested read: PoS Transactions Increased by 50% in 2020 as Nigerians Transferred Over N4.7 Trn Via PoS
NetPOS Pro
The NetPOS Pro's handy design makes it easy to use and its top-notch Android features enable real-time transactions for merchants. With up to 16GB of storage space, the device contains a built-in GPS for tracking and a 2-inch Thermal Printer which keeps payment records secure and private.
The device also ensures quick transaction processing on all card payments conducted via QR.
NetPOS Mini
The NetPOS mini is an Android based smart mobile phone that also functions as a POS terminal to help merchants optimally manage daily business operations including sales, issuance of receipts and card/cash payments.
NetPOS Mini is powered by Android 10 OS, making payments processing much quicker and time-efficient.
NetPlus says its devices are the first locally-branded POS terminals and they offer additional branding for partners including banks, fintechs and other financial institutions.
Both devices are available for pre-order on netpos.com.ng.
Get the best of Africa's daily tech to your inbox – first thing every morning.
Join the community now!