The Lagos State Commissioner for Transportation, Dr Frederic Oladeinde has clarified that the new Lagos Ride scheme is not a government initiative aimed at clamping down on e-hailing operators in the state.
Dr Oladeinde in a chat with Technext, dispelled fears expressed by various Uber and Bolt drivers that the new Lagos Ride initiative was a government ploy to run them out of business the same way it did bike-hailing.
The state is not taking over e-hailing. Government is creating an enabling environment for its citizens to participate in the taxi business.

Dr Frederic Oladeinde, Lagos State Commissioner for Transportation
Recall that we reported in a previous post that Lagos Ride was unveiled by the state as its new e-hailing project after sealing a joint venture (JV) deal with Chinese auto manufacturer, CIG Motors Co. Limited.
The government had revealed that 1,000 ride-hailing Sports Utility Vehicles (SUVs) will be deployed under the scheme.
Lagos Ride is Just Like Uber
Lagos Transport Commissioner, Dr Frederic Oladeinde told Technext that the new ride-hailing service is a private scheme and will operate an Uber-like model.
Prior to his disclosure, Uber/Bolt drivers had aired concerns over the imminent entry of Lagos Ride into the state's e-hailing space. Many cited fears of crippling regulations which could put them out of jobs, unfair competition, as well as a non-transparent driver onboarding process.
This was based on the presumption that the state would solely pilot Lagos Ride's operations. With the government describing the scheme as a "social intervention programme", that was of course the logical conclusion.
Moreover, the Lagos government had said "the Cooperative Society in the Ministry of Wealth Creation and Employment would give operators brand new SUVs for a period of four years." This raised questions over whether political interference might undermine the transparency of the e-hailing project.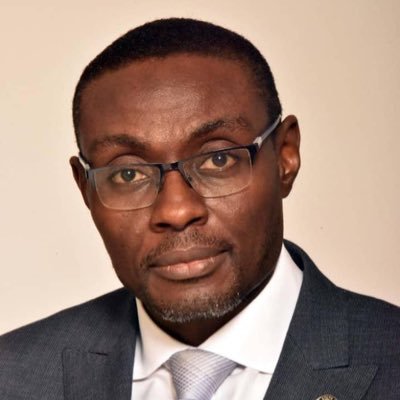 While speaking to Technext, the Lagos Transport Commissioner maintained that Lagos Ride will be privately run.
The operators under Lagos ride will be private and the government will focus on regulating the sector. It's a private scheme. It runs just like Uber.

Dr Frederic Oladeinde
"The big thing for the government is the setting up of the assembly plant which would create jobs for Lagosians," he said.
This suggests that CIG motors will perhaps operate the scheme, but under the aegis of the state as a joint-venture partner.
Using the Uber model, drivers will be hired as partners, not employees. In line with this, CIG would expectedly charge a commission on each ride completed by drivers, just as Uber does.
No New Regulations on the Way
In terms of regulations, the Commissioner insisted that no new regulations will be introduced for ride-hailing drivers currently operating in the state. He also said Lagos Ride drivers will not be exempted from existing e-hailing regulations, and therefore not possess undue advantage over Uber/Bolt drivers.
This perhaps allays fears by e-hailing drivers who had opined that the state could frustrate Uber/Bolt drivers out of the e-hailing market with Lagos Ride. It is, however, unclear if Lagos Ride would pay the same licensing fee of at least N10 million (if it has less than 1,000 vehicles) and N25 million (if it has more than 1,000 vehicles).
It is also unclear if it would be subject to the renewal fee of N5 million (less than 1,000 vehicles) and N10,000 (for more than 1,000 vehicles).
Oladeinde went on to state that the driver onboarding process would be transparent, as any interested member of the public could apply to drive with Lagos Ride. All selected drivers will be certified, he said.
The Commissioner also confirmed that a mobile app will be launched for the e-hailing scheme. He did not disclose when but said both the app and taxis will be deployed when the project is ripe for execution. We expect this to be around September.
In summary
While it has been made clear that Lagos Ride will be run by private operators, the e-hailing service will pose direct competition to the likes of Uber and Bolt in Lagos.
That said, its success in the state's lucrative e-hailing market could hinge on its affordability, safety and driver perks compared to other operators.
Get the best of Africa's daily tech to your inbox – first thing every morning.
Join the community now!