Nigeria's first locally owned cryptocurrency service, Zugacoin will now be accepted as a means of payment to purchase Innoson cars, buses, motorcycles and other products by the auto manufacturer.
According to a Vanguard report, Zugacoin sealed a partnership with Innoson Vehicle Manufacturing (IVM) on Saturday at the company's factory in Nnewi, Anambra State. A number of other businesses in the country could reportedly follow IVM's lead and start accepting payments via Zugacoin.
However, it is important to note that this new development comes at a time when the Central Bank of Nigeria CBN has clamped down on crypto exchanges in the country.
What is Zugacoin?
Zugacoin is a wholly Nigerian crypto offering founded by Benue state's Archbishop Sam Zuga. The crypto was launched on December 1, 2020, amid much social media frenzy.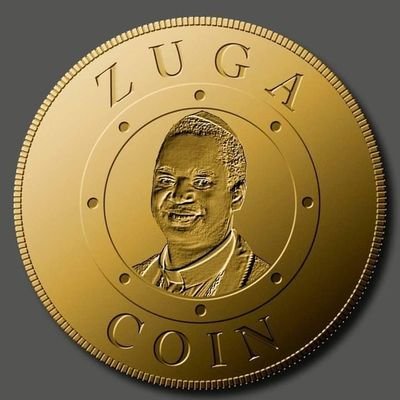 The Archbishop says Zugacoin was unveiled "to be used to alleviate poverty and unemployment in Africa." After Zugacoin successfully listed on CoinMarketCap, Bishop Zuga became the first African to list his Coin on the global crypto exchange.
The crypto can be traded on other exchange platforms including Coingeko, Uniswap, Indoex, Vindax and Nellerabox. Zugacoin is currently priced at $98.93 (₦40,548.44).
Buying Innoson Vehicles with Zugacoin
Innoson Group is the first known indigenous company in Nigeria accepting direct crypto payments, and it will be interesting to see exactly how Zugacoin will be used to purchase IVM vehicles.
Perhaps buyers would pay with Zugacoin directly to Innoson Group's crypto wallet, if any. The auto manufacturer can then cash out by converting the crypto to Naira (or US-dollars) via P2P.
According to Archbishop Sam Zuga, Zugacoin recorded its first successful conversion into fiat currency on March 3, 2021. This should mean that the token can be cashed out in Naira, US dollars or other currency.
Let it be on record all over the world that ZUGACOIN was first cashed out/ withdrawn/ changed into Fiat currency on 3rd March 2021 by 13 minutes after 11 Antemeridiam (a.m) Nigerian time against all odds.

Archbishop SamZuga
"When God says YES nobody can say no. With God all things are possible. All things are possible to him that believes," the Cleric added.
One wonders why IVM has struck this deal with Zugacoin. The partnership seems part of the company's strategy to drive greater sales of its locally assembled vehicles. On the flip side, however, it could be a mere publicity stunt.
Read: Innoson Motors to Launch Ride-hailing Service with Hire-Purchase Model in Enugu
But isn't Zugacoin Money out of Thin Air?
Nigeria's banking regulator has maintained its stance against cryptos, describing dealers as "players in an electronic dark world". How exactly will IVM circumvent the constraints in place?
Just so you know, the CBN's restriction shutting out banks from facilitating crypto-related transactions is still very much in effect. And now, IVM wants people to buy its vehicles using a crypto, Zugacoin?
If the recent efforts by the CBN to suppress crypto activities are anything to go by, IVM's Zugacoin plans will only remain a pipe dream under Godwin Emefiele's watch.
Get the best of Africa's daily tech to your inbox – first thing every morning.
Join the community now!