Facebook's Colette documentary has clinched the first-ever win for the video gaming industry at the famed 2021 Oscars awards ceremony.
Colette, which was co-produced by Facebook's Oculus Studios and Electronic Arts (EA) for Virtual Reality (VR) game, "Medal of Honor: Above and Beyond", won the Oscar for Best Documentary (short subject) category at the 93rd Academy Awards.
The win is a testament to the rapid growth of the mobile gaming industry in recent years.
Widely regarded as the most prestigious award in global entertainment, the Oscars usually recognises the best performances in the film industry, not video gaming. But, gaming has slowly but surely made its way into Oscar-worthy nominations alongside great film shows.
Video Gaming Scores First Oscar Win
Facebook's "Colette" saw off competition from four other contenders to win the Oscar for the short documentary category. Among shortlisted documentaries for the award were Ben Proudfoot and Kris Bowers' A Concerto Is a Conversation, Do Not Split from Anders Hammer and Charlotte Cook as well as Skye Fitzgerald and Michael Scheuerman's Hunger Ward.
The 25-minute Colette documentary was produced for the World War II-set VR video game – Medal of Honor: Above and Beyond. It tells the story of French Resistance survivor, Colette Marin-Catherine as she travels to Germany for the first time in 74 years to visit a slave labour camp where her brother was killed during World War II.
A video game had first qualified for an Oscar award in 2017 when David O'Reilly's Everything was nominated in the Best Animated Short Film category.
Up to 792,000 viewers streamed the Oscars 2021 nominations on YouTube.
Read: YouTube Launches Africa Reading Challenge to Boost African Literature
Mobile Gaming is Going Above and Beyond
Mobile gaming has seen unprecedented growth in recent years. Users spent $100 billion on gaming apps in 2020, up 62% from $61.7 billion in 2019 and 83% higher than the $54.7 billion expended in 2018.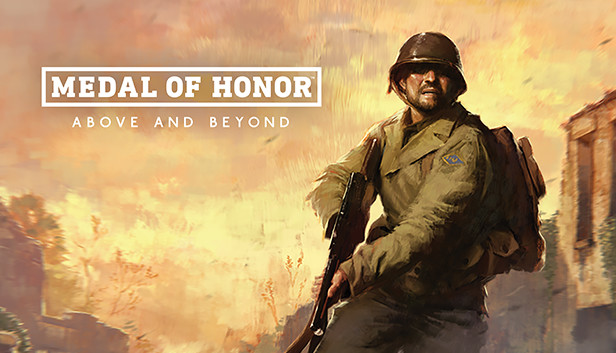 The rapid growth of mobile gaming globally can be largely attributed to the COVID-19 lockdowns and prolonged stay-at-home periods, making more people embrace games as a remote means of entertainment.
The Video Gaming Industry was estimated to be worth $159.3 Billion in 2020, according to Newszoo.
App Annie reports that Gamers spent a record $32 billion on in-app purchases in Q1 2021, 40% higher QoQ, showing that mobile gaming has continued to witness increased adoption as regards app downloads and paid subscriptions from users.
The proliferation of mobile gaming apps has also come off the back of a surge in mobile app usage and smartphone penetration worldwide. Smartphone users are currently estimated at 3.8 billion, which is almost 50% of the world population (7.9 billion).
While the gaming industry has only just picked up its first-ever Oscar win, it looks set to be the first of many going forward.
Featured Image Credit: Road to VR
Get the best of Africa's daily tech to your inbox – first thing every morning.
Join the community now!