Hi guys! As we all know, wahala no dey finish, especially on social media. And this week, there were loads of it, from Tonto Dike to Saga of BBN and even the guy who tried to troll Simi, everybody chop breakfast.
As for me, I'm just here for the vayolence and to serve you all the gist of what rocked social media this week. So grab some popcorn, sit back and read on.
#BBNaija: The 'Saga' continues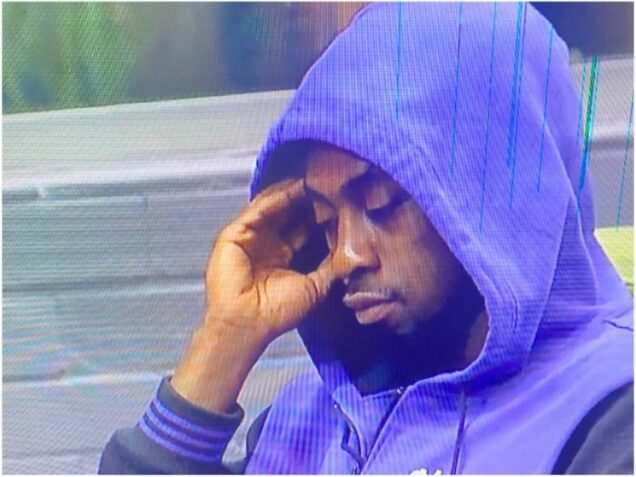 Remember Nini and Saga? Well, their love nwantiti seems to be getting tested by the day. Nini's task this time was to leave the house without being seen by the other housemates. Nini disappeared and Saga took it badly, to the point of shedding tears.
Trust my Naija people not to waste a good breakfast. While some were empathic with his display of love, others wasted no time dragging the lovestruck Saga all over social media.
Now that Nini is back in the house, we can only hope they both avoid eviction come Sunday.
Simi claps back at a troll
Simi put a troll in his place when he made a nasty comment about her career. According to the troll appropriately named 'Snakey', Simi has "fallen off" and that people now listen to rising female star, Ayra Starr.
But this didn't go down well with the Duduke crooner who, as it turned out, was in the mood for dishing out breakfast.
As with every story, there is always two sides. Some people were in support of her clap back.
On the other hand, some felt she could have clapped back without involving his father.
Hmmm…this is a very tricky one. It just proves one thing; action and reaction aren't always equal and opposite.
Tonto Dike drama
Tonto Dikeh and her ex-lover, Prince Kpokpogri had a messy breakup with allegations of cheating and bad behaviour from the actress flying everywhere. Now, the actress looking to get one last shot, has come out to say that her ex allegedly has tapes of other women.
She specifically called out Janemena, a popular Instagram dancer, who is married. And the Naija tweeps crawling all over Twitter had this to say:
Another set of people blamed Tonto for not speaking about the tapes earlier.
And some of us are only here for the 'vayolence'.
Something tells me this drama is not over but we will be here to see it to its bitter end. And we will be serving all the juice of it all the way.
Are you Youth Corper? Hold your ransom money o
The National Youth Service Corps (NYSC) management released an updated security awareness and education handbook. But right now, they probably wish they didn't.
The part that got Nigerians talking was the part where it was stated that corp members should prepare to pay for ransom when travelling on high-risk roads like Abuja-Kaduna, Abuja-Lokoja, etc.
The state of insecurity in the country is not something to laugh about but our coping mechanism as Nigerians is humour and this time, we didn't disappoint.
Las las to serve your fatherland is (not) by force. But if you must, hold your ransom money o. Don't say they didn't tell you.
That's all we have for you this week. We will be here again with our amebo next week. Till then, stay jiggy.
Get the best of Africa's daily tech to your inbox – first thing every morning.
Join the community now!