The reality TV show, Big Brother Naija is the most viewed show on the African continent. Since its inception in 2006, the show has constantly proven to be a source of entertainment for several millions of viewers.
Over the years, the prize money has increased from $100,000, worth about 15 million naira in 2006, to a whopping 90 million in 2021. Housemates live in isolation and compete for a large cash prize and other material prizes.
The length of stay in the house is determined by viewers who vote for their favourite housemates to remain in the show. Initially, voting was done through SMS until the Shine Ya Eye edition, season 6.
Over the past four years, there has been an exponential increase in voting and consequent revenue. In 2018, about 170 million votes were cast and over N5.1 billion was generated in revenue. In 2019, 240 million votes were cast. at N30 per SMS, it means a 7.2 billion naira was generated in revenue.
The 2020 "Lockdown" edition that saw Laycon emerge as the winner saw over 900 million votes cast. Going by the N30 per SMS calculation, that means N27 billion was pulled in in revenue. The highest amount of votes ever since the show launched in 2006 was in the 2021 edition with over 1.3 billion votes. The 1.3 billion votes also indicate a 44% increase from the 900 million votes in 2020.
Crossing the billion mark would in turn have meant a huge amount of revenue amounting to N57 billion naira. However, there was a twist in the voting procedure this time around. Voting was only available on the mobile site, website and the MyDStv/MyGOtv app.
According to the Executive Head of Content and West Africa Channels at MultiChoice Nigeria, Busola Tejumola, MultiChoice took a drastic decision to do away with the SMS Voting method so as to allow viewers to devote more time and focus on the content it is providing.
Weekly voting on the mobile site, website and the MyDStv/MyGOtv app was free although data charges applied. Web and mobile voters had a maximum of 100 votes while voters that used the MyDStv/MyGOtv app had access to up to 2500 votes, depending on their subscription packages with 200 votes as the least.
Expenses
CEO of DSTV in Nigeria, John Ugbe said it cost N4.3 billion to make the show happen this year, up from N3.5 billion it cost to organize last year's show.
Headlining the show has proven to be a massive marketing strategy for certain companies. Abeg, a fintech brand that only launched in September 2020, secured the golden headlining spot. This was said to cost about 2 billion naira.
Co-headliner, Patricia, a cryptocurrency trading company is said to have spent about 1 billion naira as well. It is, therefore, safe to say that they have made good returns on their investments considering the number of votes that were polled in this year's edition.
Everybody wins
Big Brother Naija has only one slot for the grand prize but other housemates have chances of winning cash prizes and others through tasks that they carry out in the house.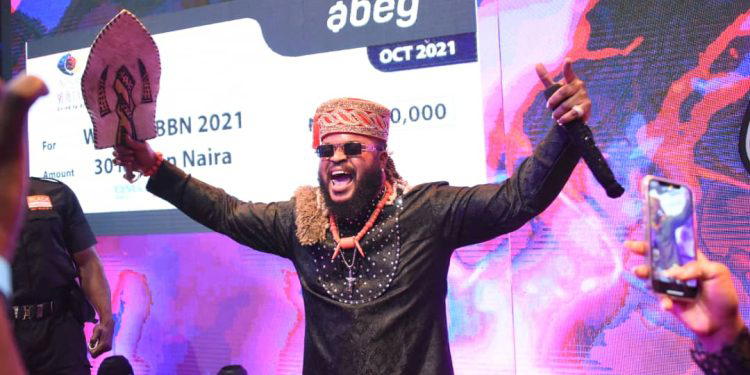 Liquorose, the second runner up of the 2021 edition won over 7 million naira cash rewards. Saskay and Saga won about 6 million naira each. Cross and Angel won over 5 million naira each; Emmanuel, Michael and Whitemoney, the eventual winner, won over 4 million naira each; all from the house tasks and contests.
In all, the housemates won over N64 million in cash prizes from the numerous tasks they had to execute to entertain viewers. The tasks also gave the sponsors ample primetime advertisement.
Viewers were not left behind in the winning spree as over 30 viewers won a million naira each for making accurate predictions about the eventual winner of the show.
Get the best of Africa's daily tech to your inbox – first thing every morning.
Join the community now!