Google trends have shown a surprising increased interest in Halloween by Nigerians. Google Search queries in the week leading up to 31 October 2021 showed top searches like 'When is Halloween?', 'Halloween meaning' and 'History of Halloween'
Halloween, regarded as a Western tradition, is celebrated each year on 31 October in the United Kingdom (UK), Ireland, Scotland, United States of America and various European countries. The word 'Halloween' comes from All Hallows' eve and means 'hallowed evening'.
The tradition has an ancient Celtic origin. Pope Gregory III in the eighteenth century made 1st November, 'All Saints day', a time to honour saints. All Saints day then integrated some of the Celtic tradition to pay homage to saints. The evening before was known as All Hallows Eve.
Halloween is marked as a holiday around the world with growing popularity among young adults interested in costume parties and who are social media enthusiasts.
During Halloween, people dress up as their favourite celebrities or movie characters. Homes are decorated as scary haunted houses with spooky themes and children go from house to house to get candy or sweets, referred to as trick or treating.
Halloween in Nigeria
Katsina, Bauchi, Benue, Kwara and Oyo States generated the most queries about Halloween. There were also searches for Halloween costumes.
As shown by Google trends, Nigerians did not just search for Halloween related materials, they also participated in the occasion.
Celebrities mostly carried the Halloween trend this year. Falz, a musician and Elozonam, ex-BBnaija housemate dressed as the Joker from Marvel's universe. Actress, Stephanie Coker dressed herself and her daughter as the doll character in the popular Netflix series, Squid Game.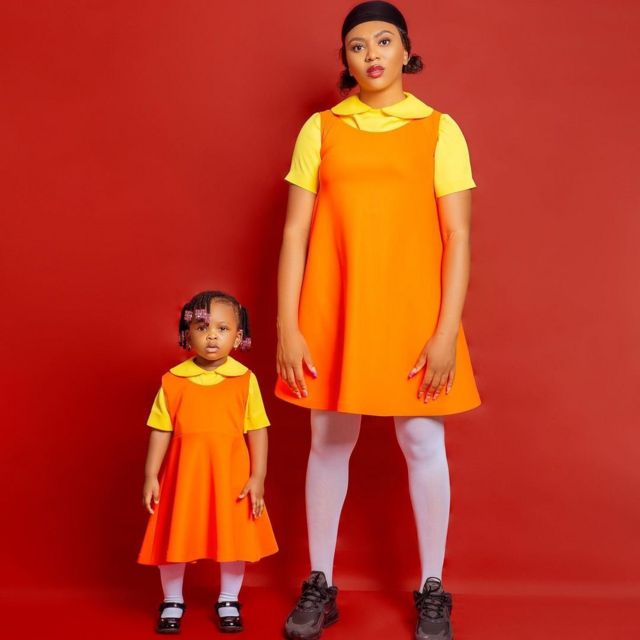 Social media sensation, Oddity who is known as a body positivity enthusiast and her boisterous video content dressed as Avatar, to global acclaim.
Despite the growing interest, a lot of Nigerians are still of the opinion that Halloween was too foreign a custom for Nigerians to copy. Their reason was that we already have festivals here but they are regarded as fetish or demonic.
Also, some felt that the harsh economic situation in Nigeria is enough to be scared of.
We will have to see if the Halloween trend is one that will become widely accepted in Nigeria over the coming years.
Get the best of Africa's daily tech to your inbox – first thing every morning.
Join the community now!