Leading African mobility company, GIGM organised its first "African Mobility Conference" to drive stakeholder conversations on reimagining the mobility ecosystem in light of technological advancement in Africa and the accompanying lifestyle changes of its citizens.
The conference with the theme "Pathway to the Future of Mobility in Africa" took place on June 2 in Lagos. The private sector came together to make the African Mobility Conference 1.0 a watershed. moment.
At the event, Lagos Commissioner for Transport, Frederic Oladeinde was represented by Hafeez Toriola, the Managing Director, The Lagos Metropolitan Area Transport Authority (LAMATA), Abimbola Akinajo, Lagos State Commander of the Federal Road Safety Corps (FRSC), Segun Ogungbemide were among those who attended the conference from the public sector.
The event was moderated by Aruoture Oddiri, News Anchor on Arise TV and well attended by leading industry players.
These include Enahoro Okhae, Chief Executive Officer of GIGM; Joseph Osanipin, Director of Strategy and Operations of Jet Motor Company; Tayo Oyegunle, Chief Operating Officer of Moove Africa; Akachukwu Okafor, Chief Technology Officer of Shuttlers; TEbuka Uchendu, Technical Lead of Jet Motors Company; Dr Ocholi Etu, Director of Operations GIG Logistics; Adebowale Adeniyi, MD of CENGSSUD Sustainability Service limited; Jude Odum, Chief Operating Officer of GIG Mobility; Edward Mbogo, Chief Operating Officer of MyRide Kenya.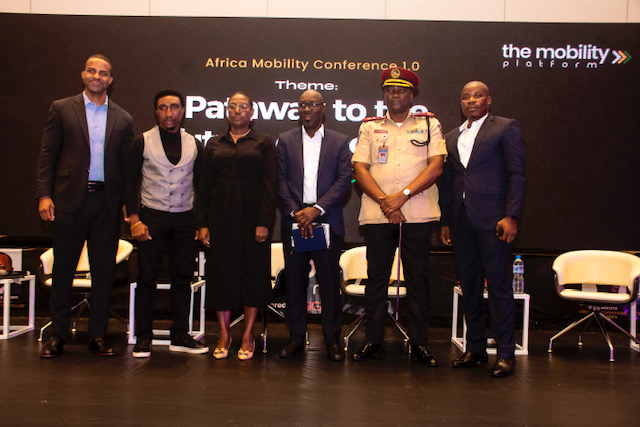 Key Takeaways
The opening speech was delivered by the representative of the Lagos State Commissioner of Transportation, Engineer Toriola Hafeez. He emphasized his excitement for the occasion while highlighting some of the state's goals to improve transportation.
Some of the examples he offered while recounting the achievements of the state administration were the creation of the first mile and last mile, which were intended to replace okada activities throughout the state.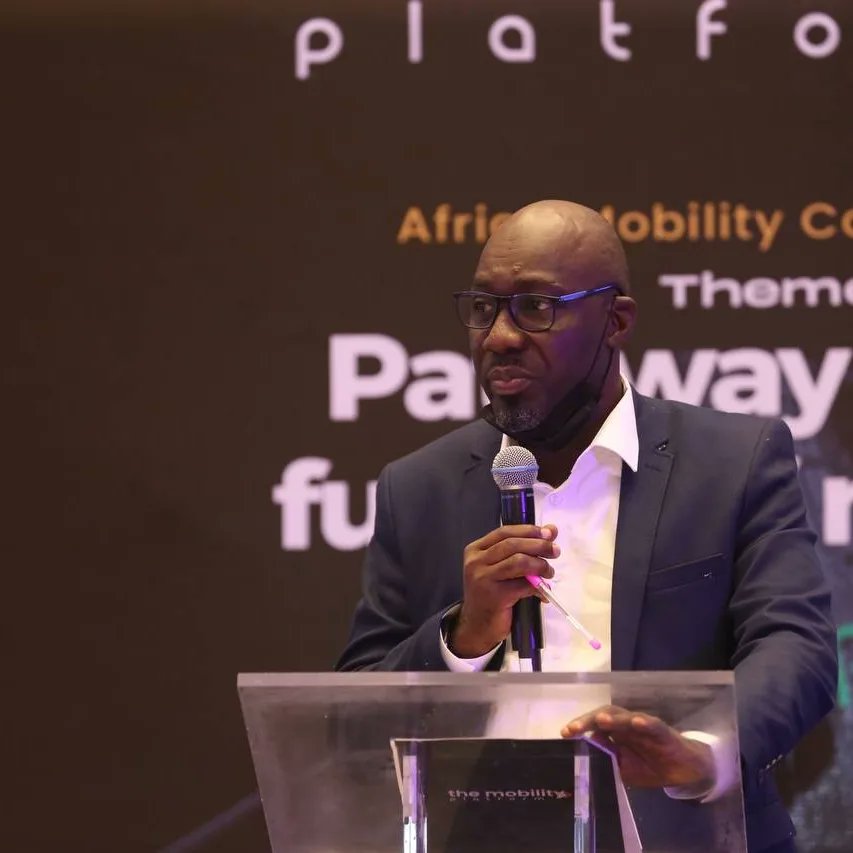 He promised Lagos citizens at the end of his speech that the blue and red line rail projects will be operating in the first quarter of 2023. All of these efforts, he believes, will assist to reduce traffic congestion and abnormalities.
The conference was a two-panel discussion event. During the discussions, these industry leaders underlined their preparation for the future of mobility, stating that the sector is ready for the future with the correct regulations and technology in place.
Below I share a number of conversation points.
On the future of mobility
When asked these questions, each speaker had a vision of how the future of mobility should look, whether it was tailored to Lagos, Nigeria, or Africa.
Engineer Toriola envisions an integrated transportation system and engagement with the private sector as the best future for Lagos' mobility system. He explained that this collaboration is the result of the government's lack of resources to provide all of the infrastructures.
One of the government's many initiatives is the construction of a fourth mainland bridge and the introduction of cable cars in the state.
The ideal future for the mobility sector, according to Abimbola Akinajo, MD of LAMATA, is a technology-driven transportation system, that regulates the interconnectivity of Lagos' three modes of transportation. This, she claims, will encourage people to use public transportation, resulting in greater mobility.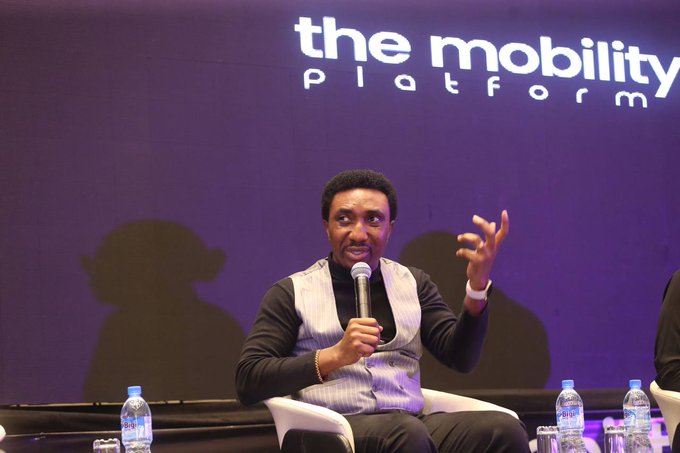 She also intimated that LAMATA is leading the way in terms of technology for Lagos, citing a CNG bus pilot program and a collaborative study with the World Bank on the possibilities of electric vehicles in Lagos. This will provide a smooth transition to a cleaner and renewable energy source to improve mobility and reduce pollution and gas emissions
According to Lagos Sector Commander FRSC Corp Commander Segun Ogungbemide, the future of mobility is a seamless system that is user-friendly, environmentally friendly, and 'foreigner-friendly'. He remarked that the FRSC team is prepared for the future and has made plans for it. Although, he did not state any.
The future of mobility, according to Enahoro Okhae, CEO of GIGM is technology-driven, and he believes GIGM is already there. He noted that for Nigeria to step into that future, there must be a collaboration with the public sector and a favourable and non-seasonal policy regulation would assist the private sector in moving forward.
Okhae noted that this growth is dependent on industry players adopting EVs (electric vehicles). He pointed out that a collaboration with the government will go far in accelerating the creation of charging ports for EVs at several locations, which will help reduce the rising costs of diesel, petrol, and repair expenses.
Joseph Osanipin, Jet Motor Company's Director of Strategy and Operations, agreed with Enahoro Ohkae's policy recommendation and added that the future of mobility is dependent on formal education training, particularly for youths, as well as a partnership of stakeholders and the government to work together for the sector's survival.
In, all the speakers agreed the future of mobility is dependent in part on an enabling regulatory environment by the government. This will in turn lower corporate costs while increasing the tax collection drive as well as help boost economic growth.
Sustaining business growth…
Adebowale Adeniyi emphasized that a sustainable business is one that considers the environment, as well as social, business, and economic factors.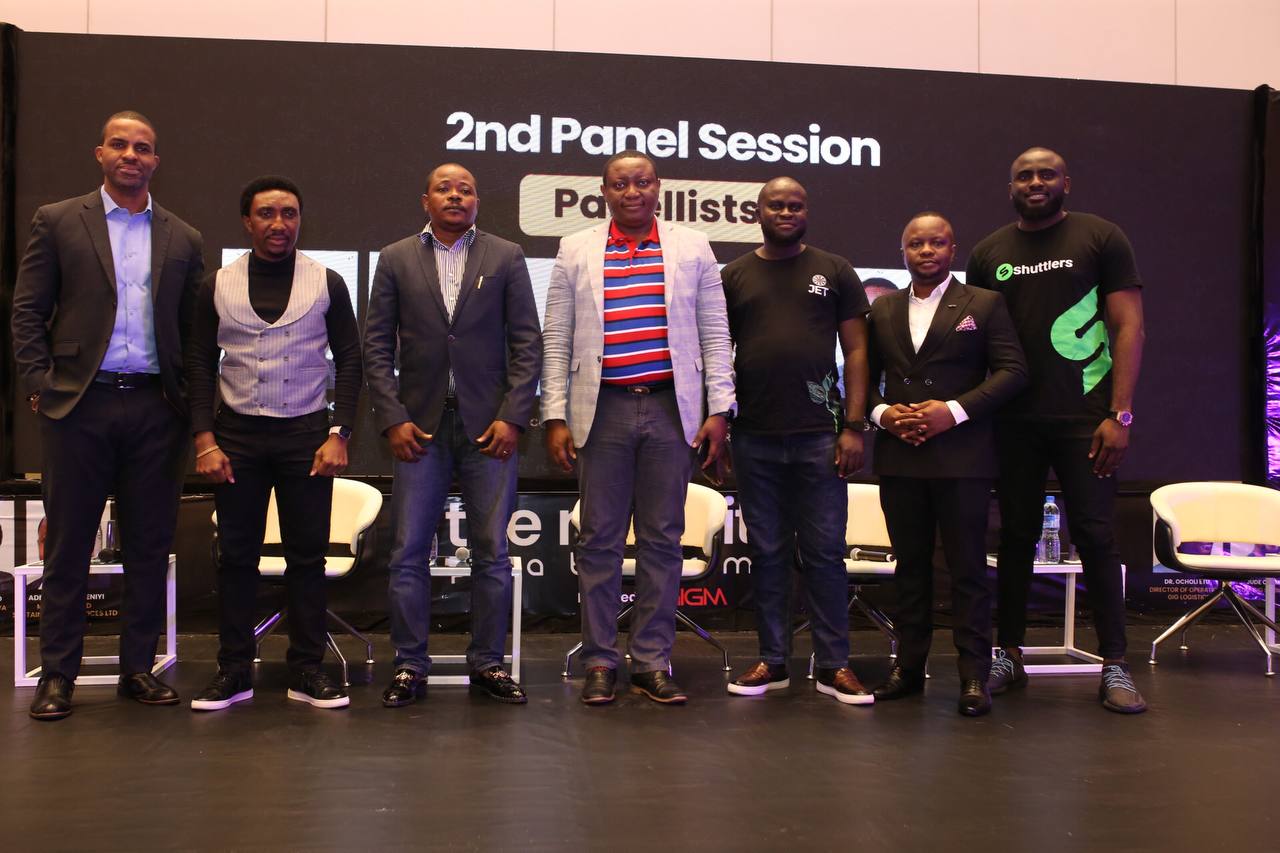 Every business model can be perpetuated, according to Edward Mbogo, COO of MyRide Kenya, as every startup is in competition with the government because most of the services provided by startups are supposed to be offered by the government.
Dr Ocholi Etu, Director of Operations, GIG Logistics, argued in favour of Edward Mbogo that there is no room for competition because the market is wide enough, and it all depends on how best to serve the people.
Jude Odum, COO of GIG Mobility, stated that regardless of the size of the market, the ability to plan and manoeuvre around policies in order to protect one's business model will help one's business thrive.
Ebuka Uchendu, Jet Motors Company's Technical Lead, and Akachukwu Okafor, Shuttlers' CTO, were both in agreement.
Innovation in mobility
Adeniyi feels that innovation is essential for long-term business viability since it generates new and fresh ideas. According to Edward Mbogo, innovation can also imply looking for a different but easier approach to providing services without compromising on quality.
Dr Ocholi Etu emphasizes that innovation is inextricably linked to technology, its advancement, and, most importantly, how market demand grows. For example, he explained that the GIG Logistics app is quickly establishing itself as a fantastic compilation of market necessities in one app.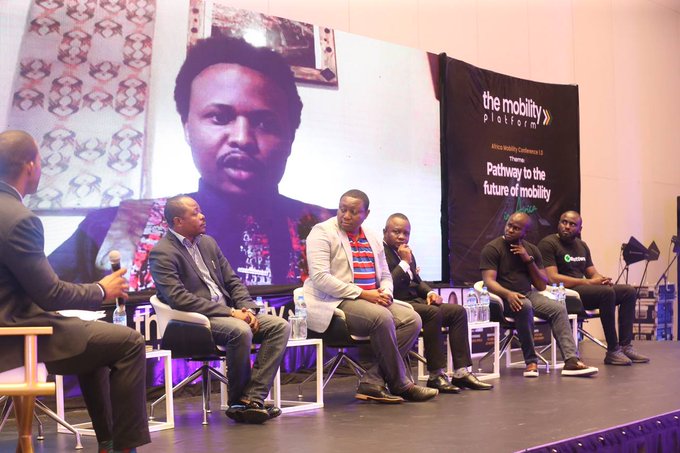 Jude agrees, stating that "necessity breeds innovation," and that this is completely dependent on client wants.
Ebuka Uchendu, Jet Motors' Technical Lead, highlighted that there are various idea concepts at Jet Motors that may assist elevate the mobility arena by providing a clean and renewable energy source that will benefit Nigerians.
He, however, noted that this can only be achieved with the backing of the government.
Conclusion
Other highlights of the event included brand moments, where institutions in the mobility space gave brief insights into their ideas and future plans to adopt EV and other green energy options in order to reduce carbon emissions and engender prosperity.
Okhae told the audience that GIGM plans to organise similar conferences in the future to facilitate the brainstorming of innovative ideas within the mobility space. According to him, what has become clear from the convo is that stakeholders are ready to collaborate to develop the ecosystem.
Get the best of Africa's daily tech to your inbox – first thing every morning.
Join the community now!