Global technology company, Zoho has announced an enabler package specific for the African market, starting with the Nigerian market, which it says has grown by 74% in the past year. This was made at a recent event, Zoholics Nigeria held on Friday in Lagos.
According to the company's President of the Middle East and Africa (MEA), the Zoho Africa Digital Enabler (ZADE) package aims to help small businesses with up to five employees take intentional steps toward digital transformation. It will also give new users of the platform a collection of ten leading apps at a 50% discount starting July 1, 2022, for a period of three months.
He said:
As part of the 'transnational localism' strategy where our growth is underpinned by that of the region, we bring our global expertise to support the creation of self-sufficient economic clusters.

Hyther Nizam
Businesses using the ZADE package will have access to standard support available to them. That allows access to a knowledge base, community forums, a self-service portal, email support and remote assistance. It also includes live chat support and telephonic support during working hours five days a week.
Zoholics is an annual user conference that gives Zoho customers the chance to get up close and personal with the company's products and network with peers and experts. It was organized to help the audience understand how its one-of-a-kind applications can help their business take one step forward.
The ZADE package comes with a Zoho Workplace, Zoho's CRM solution, Bigin, and the Zoho Invoice as a complete suite. Speaking at the event, Nizam said the company wants to sell its products but also wants to help customers.
Zoho Workplace is a unified platform that brings together collaboration, productivity, and communications tools and integrates them into other business processes. Bigin is a pipeline-centric CRM which was designed specifically to help MSMEs keep track of their customers and improve customer relationships. With Zoho Invoice, businesses can create and send customised invoices, manage multiple projects, track time, and bill customers accurately.
"Our livelihood comes from these businesses, and these businesses help us to grow. So, it is like a relationship," Regional Director, MEA, Ali Shadbar said at Zoholics Nigeria.
"For small businesses, enterprise technology is prohibitively priced and inaccessible," Nizam said.
We want to remove the technology adoption barrier and help them kickstart their digital transformation journey, that will in turn help them stay nimble and quickly adapt to changing market conditions. The products are available in local pricing, helping businesses avoid cost fluctuations due to changing dollar value, which is beneficial in the current turbulent economy. We hope that Nigerian businesses will avail this plan and fast-track their growth by leveraging cloud technology.

Hyther Nizam
Nisam says Nigeria is important as Zoho One grew 115% in 2021.
"The market is opening up for us, the reason we had to focus our attention here. Choosing Nigeria was important because of the business landscape." Nizam said.
Establishing Zoho's presence in Nigeria?
The company, which has offices in Cairo and Cape Town, said it will be opening an office in Lagos and that the office will be ready in two weeks, with plans to employ more Nigerians.
Explaining why Nigerians would want to choose the platform over others, Nizam says the Zoho platform is mobile-friendly, and users may not need to open their PCs each time they want to use the company's products.
We have a range of products that other companies do not have. And users only have to ₦2,200 per month.

Hyther Nizam said at the Zoholics event in Nigeria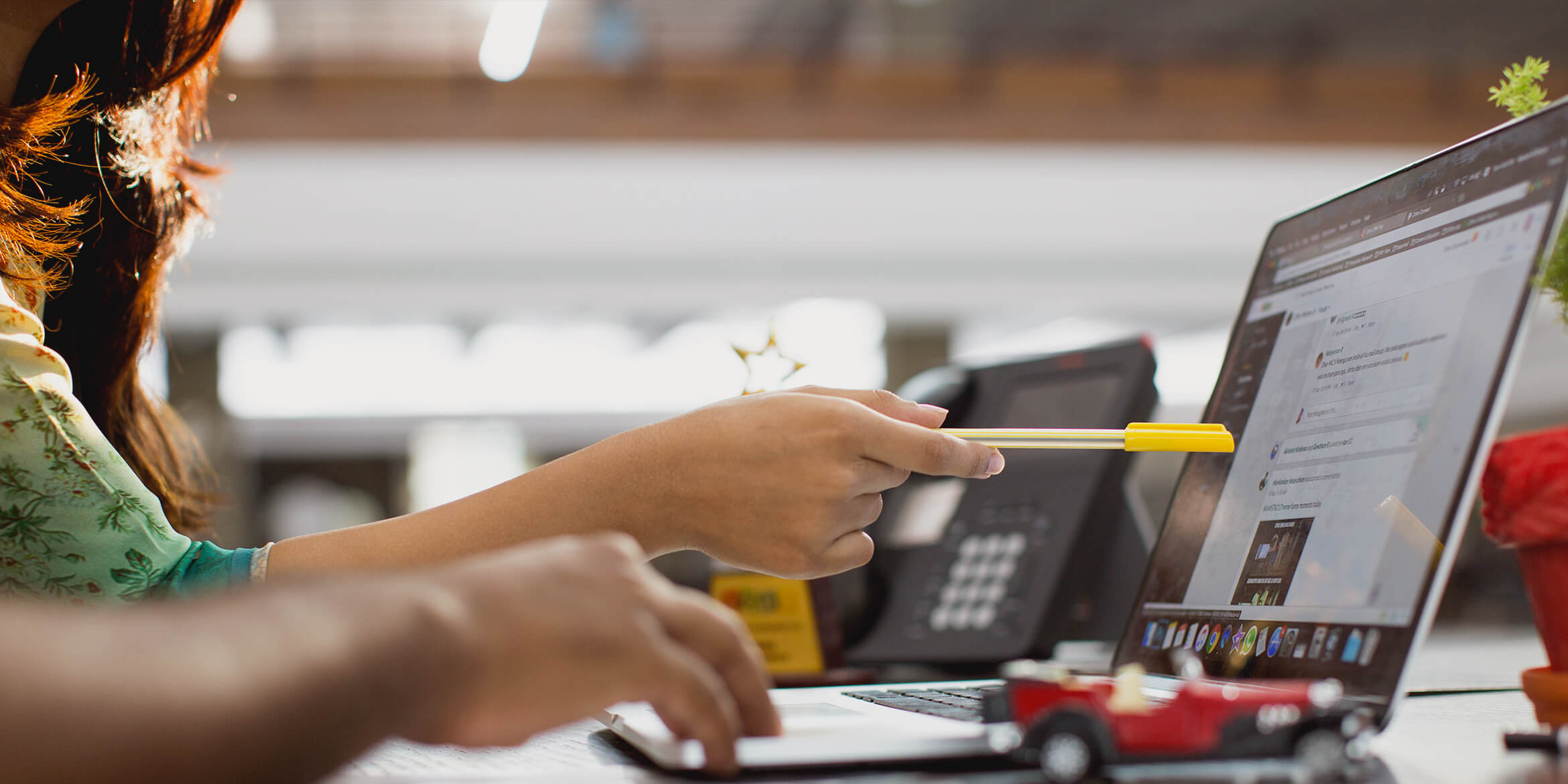 Ali Shabdar said the company wants to start a Zoho Africa Foundation "training them (SMEs) on software to help them grow." He added that media professionals will be added to the plan to enable them fully understand all of their offerings.
Also, during the heat of the pandemic, the company launched Small Business Emergency Subscription Assistance Program (ESAP) to give impacted small business customers access to the Zoho software they currently use, free for three months.
The company says it is flexible and hopes to continue to support SMEs in Nigeria who use the platform.
The customer is the backbone of any business. So, as a customer, if you come to me with a problem, I can look into it, understand it, and decide what we can do to make your work easier.

Country Manager, Nigeria, Ogundare Kehinde, at Zoholics Nigeria 2022
Get the best of Africa's daily tech to your inbox – first thing every morning.
Join the community now!