YouTube has announced the top 20 Nigerians who have garnered many attention, growing their reach, with their short-form video content on YouTube Shorts.
Since the introduction of YouTube Shorts to Nigeria in 2021, a number of creators have leapt on the platform to show off their artistic talents, gaining thousands of viewers to their short-only channels.
YouTube Shorts are more or less like the YouTube versions of Instagram Reels or TikToks. With this feature, users can now film content on their smartphones that are 60 seconds or less in length in the 9 × 16 format rather than the 16 x 9 format that YouTube typically accepts.
The YouTube Short has been a fantastic feature for giving everyone a platform, as well as for helping creators expand their fan base and make more money. Artist and creator channels that upload both Shorts and long-form content have seen better overall watch time and subscriber growth than those that only upload long-form.
In Nigeria, these content creators have used YouTube Shorts to carve out their niches by talking about topics that are relevant to their audience, such as skit creation, the newest food recipes, product reviews, beauty and fashion advice, etc.
This has generated a tonne of buzz around their short form contents.
Read Also: YouTube Shorts celebrates 1 year in Nigeria, launches new features
In this article, here are 20 Nigerian YouTube Shorts creators who have taken over the space with massive audience.
Meet the top 20 most popular Nigerian YouTube Shorts creators and their channels
Real Warri Pikin
Anita Alaire Afoke Asouha is a comedian and actress better known by her stage name Real Warri Pikin, which means "True Child of Warri". She is a dancer as well, and at the 2011 Maltina Dance competition, she and her family took second place. She is also on-air personality. She creates comedic skits, collaborates with other comedians, takes part in popular dancing competitions, and has a devoted following.
LiL SMART
LiL SMART is a professional dancer and choreographer who is often credited with inventing the viral Tesumole dance challenge. He is highly recognised in the Nigerian entertainment industry as Naira Marley's official dancer, one of the most popular street musicians in the nation and other Nigerian artistes. When he's not performing or appearing in Marley's music videos, LiL SMART participates in dance challenges and also collaborates with other dancers when creating content.
Diary of a KITCHEN LOVER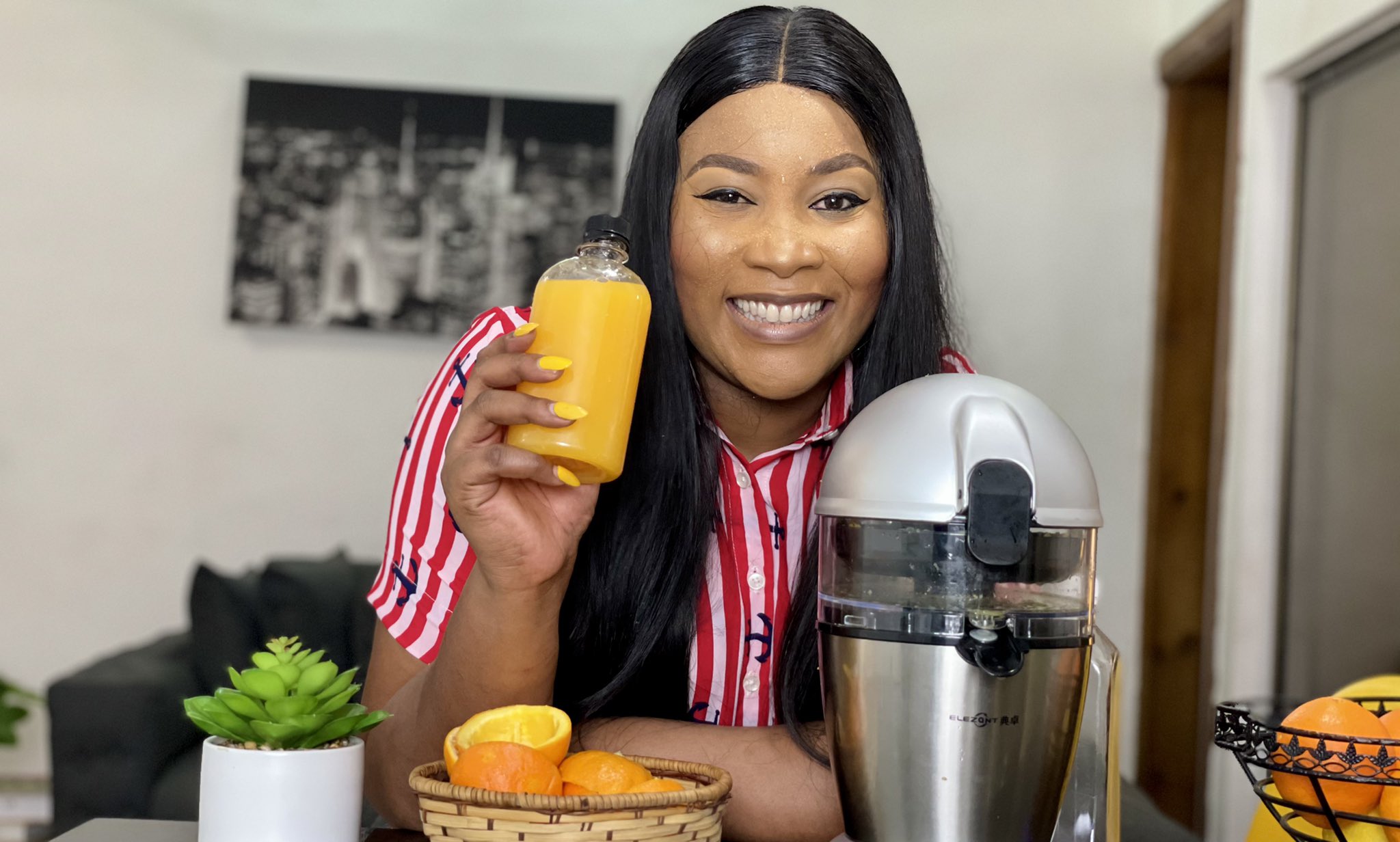 Tolani Tayo-Osikoya is a chef, food blogger, and creative director at Diary Of A Kitchen Lover. On her channel, she creates step-by-step videos on continental and intercontinental meal prep, cooking hacks, and food storage tips. Her content have garnered millions of audience across Nigeria and beyond.
DOUBLE DS TWINS
The DOUBLE DS TWINS provide informative but interesting content on their channel about their experiences as identical twins living in Nigeria. Along with sharing these experiences, they provide a variety of forms of entertainment for their audience. They occasionally participate in challenges and trends. However, the majority of their material consists of quick comedic skits, dancing routines, and pranks.
Vivian Okeke
Vivian Okeke is a Nigerian tailor who teaches people who are interested in fashion and sewing the principles and procedures involved in creating garments, such as body measurements, cutting, and stitching. She uses YouTube Shorts on her channel to highlight her full-length videos and to give sewing advice, DIY projects, and tutorials.
Chinasa Anukam
Chisom Anukam is a writer, actor, comedian, scriptwriter, presenter, and content creator. She has a popular YouTube series called "Is The Seat Taken?" in which she meets up with famous people and conducts informal interviews with them or spontaneous conversations. She produces long-form video content, but she also participates in YouTube Shorts, which has increased her popularity.
Oga Sabinus
Award-winning Nigerian comedian, Chukwuemeka Emmanuel Ejekwu, often known as "Oga Sabinus," is well-known for his amusing, relatable skits. He consistently wears an oversized blue jacket, a long-sleeved shirt, a tie, and a pair of black pants in all of his videos. His videos frequently discuss greed and its negative effects. Sabinus uses YouTube Shorts to provide quick-to-watch material while still producing longer lengthy films for his channel.
ADABA. D.GUITARIST
Owoeye Adeola Adaba, is a Nigerian guitarist, social media Influencer and fashionista. Adaba is one of the few artists in the area who reinterprets trends by straying from the mainstream lip sync or dance competitions to perform instrumental guitar interpretations of well-known songs from both within and outside of Africa.. She has covered well-known songs from the area.. The song "Buga" from Nigeria is one of her best-known covers.
Blaqbonez
Musicians rarely produce short-form content on their channels as frequently as they do long-form, but Nigerian rapper Akumefule Chukwu-Emeka George, better known as "Blaqbonez," is an exception and has altered the narrative. Blaqbonez is adamant about marketing his music on YouTube Shorts, where he makes jokey announcements about new projects, shares samples of his music, and implores people to listen to it.
Ling and Lamb
This couple have become very popular on social media. Through their YouTube account, Nigerian YouTuber, Yinka Lamboginny and his American wife, Taccara Holmes Lawanson provide fans a glimpse into their daily lives. They make a lot of fun pranks, comedy skits and sometimes share interesting relationship tips and financial advice.
Esosa Ogberor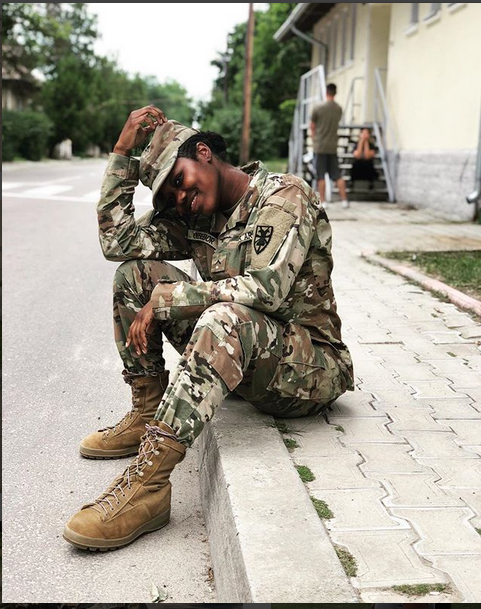 Esosa Ogbebor is a Nigerian-American Army veteran, dancer, and fashion and fitness enthusiast.. She is known as Sosa and is well-known for her dancing performances, which are typically set to afrobeats, amapiano, and other global sounds. Collaborations with dancers from various continents are also featured in her videos.
Juliet Uzor
Juliet Uzor is a self-taught Nigerian content creator, author, and teacher who lives in London. She generates highlights of her DIY projects, shows how to make outfits step-by-step, and offers advice. Additionally, she utilises YouTube Shorts to communicate with her subscribers and share snippets from fashion shows that highlight different facets of her life as a fashion designer.
Tee Kuro
Tamunokuro Tonye – Nathan, popularly known as Tee Kuro, is a Nigerian content creator, actor and comedian who creates videos n which he assumes several characters to discuss his experiences as a child growing up in a Nigerian family.
Tayo Aina
Tayo Aina with his content is on a mission to change the way the world sees Africa with one video at a time. He visits several cities throughout the continent, exhibiting the stunning native people, landscapes, cultures, and traditions. Tayo also spotlights young African tech pioneers and the impact of their initiatives on the continent and elsewhere in special interviews.
Iamdodos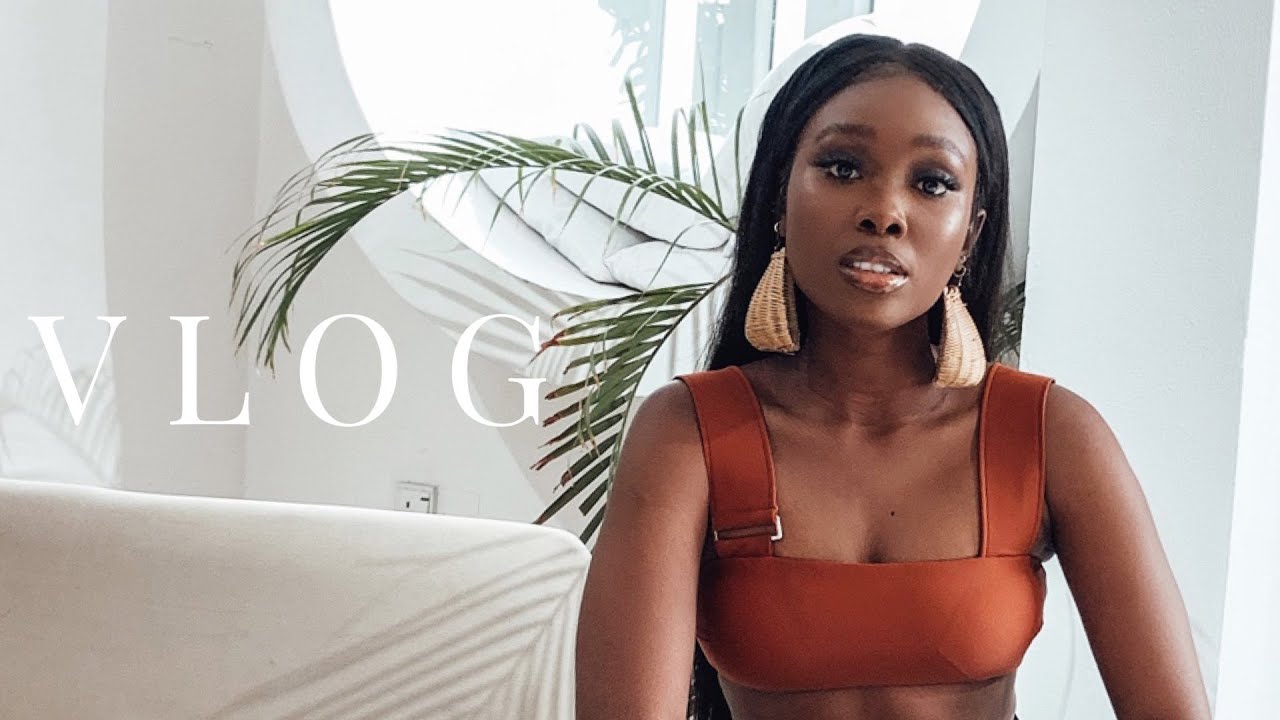 Dodos Uvieghara, also known as Iamdodos, is a Nigerian maker of beauty and lifestyle content. She started her channel in 2015 and has since gained a large following by posting entertaining and educational videos. Dodos is also dedicated about giving women the answers they need to feel confident and beautiful through her discussions on lifestyle, fashion, and beauty.
Eric Okafor
He is a Nigerian tech content creator that focuses on discussing and evaluating tech products on his channel, including laptops, smartwatches, tablets, and smartphones. Along with product unboxings and reviews, Eric often does comparison video and occasionally works with other tech vloggers. Eric also gives helpful tips and techniques for smart devices.
MarkAngelComedy
Nigerian comedian, screenwriter, and video producer Mark Angel has amassed a sizable fan base on YouTube thanks to his Mark Angel Comedy YouTube Shorts series. His younger cousins frequently appear in his videos, which primarily showcase situations that the typical Nigerian finds relatable. Angel occasionally collaborates with other actors to create comic skits and quick dramas.
Zeelicious Foods
Winifred Nwania is a cookbook author, cookery show host, and etiquette expert from Nigeria. Her films contain step-by-step cooking instructions, just like the majority of food content producers. On her YouTube channel, she also posts films about eating manners for different fruits and foods as well as culinary tips and cutlery etiquette.
Fisayo Fosudo
With nearly a decade of experience on YouTube, Fisayo Fosudo is a visual storyteller and designer whose videos concentrate on tech gadget reviews, unboxing, and advice on which devices to buy, as well as details about digital currency trading.
Taaooma's Cabin
Maryam Apaokagi, aka Taaooma, is a comedian, social media personality, and content creator from Nigeria. She frequently assumes numerous characters in her films while narrating relevant, amusing anecdotes about what happens in everyday Nigerian settings, such as at home. She also includes behind-the-scenes footage of her content creation process and teamwork in her films.
These are some of the most popular YouTube Shorts content creators in Nigeria whose short form videos have amassed massive viewing.
Get the best of Africa's daily tech to your inbox – first thing every morning.
Join the community now!