Now you can make online payments faster with "Pay With Google". Keeping true to the promise made in May, Google launched the "Pay With Google" today—using any card added to your Google account from products like Google Play, YouTube, Chrome, or Android Pay.
The ultimate goal of "Pay With Google" is to skip all the hassles related to using existing online payments platforms and enable users to speed through online checkout on favourite apps and websites with a few quick clicks. Customers using this feature can shop with ease using Google Assistant—Google's version of Siri.
In his correspondence, Pali Bhat –the Vice President of Product Management, Payments at Google noted that users will be able to speed through checkout on Android devices whether shopping in apps like iFood in Brazil, Dice in the U.K., or Kayak in the U.S.—or on the web with Chrome.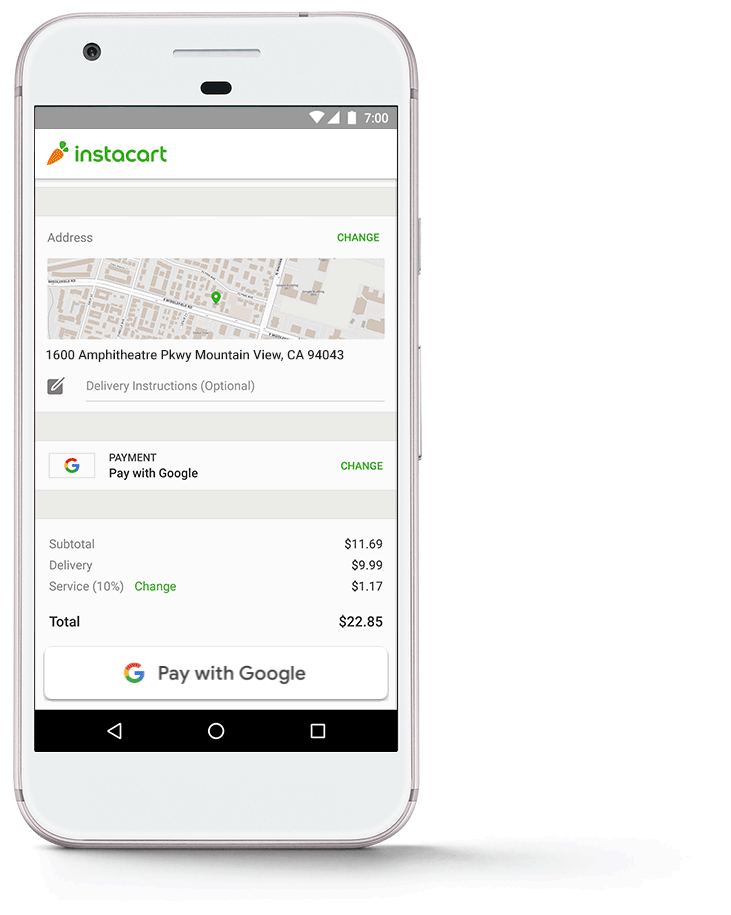 How does it work?
If you choose to make payment or checkout with "Pay With Google", you will find a list of all the payment cards saved in your Google account. Then you can simply select the card you want to use, and Google does the rest by sending this information along with your shipping address to the merchant, who does the rest of the transaction.
Google partnered with several other payment providers to make integration much simpler. These payment providers of the likes of PayPal's Braintree, Stripe, Vantiv, Worldpay, Adyen, and Groupe Paysafe will continue to process all users' transactions, so users can perform transactions smoothly. (None from our clime yet). Below is a sneak peak of the payment providers:
No Nigerian Platform yet…
Google lined up a long list of supported services during the launch, which includes Doordash, Eat24, Instacart, Kayak, Postmates, Wish, and others, but will expand to include others like Airbnb, Papa John's, StubHub, Deliveroo, and has promised much more just around the corner.
The Google Payment API that enables this seamless features can be implemented with just a few lines of code and it's free—no transaction fees. "Pay With Google" is both fast and easy to use and implement.
"Paying with Google makes checkout so fast and easy, you can make the most of every moment—whether you're grabbing a dinner spot or a parking spot. Give it a go!" said Pali Bhat.
Get the best of Africa's daily tech to your inbox – first thing every morning.
Join the community now!