Sudan is currently experiencing an internet shutdown in the aftermath of a coup on Monday, Oct. 25. The military in Sudan has declared a state of emergency, dissolved the cabinet, and arrested the prime minister, Abdalla Hamdok.
Civic organizations said the internet shutdown was a violation of freedom of expression and access to information rights. The United Nations has also condemned the military coup in Sudan and has demanded that the internet and other services such as international flights be restored.
Protests have so far claimed the lives of seven people in addition to 140 injured in Sudan's second coup in as many years. The disruption is likely to limit the free flow of information online and news coverage of incidents on the ground.
See also: Sudanese e-commerce, Alsoug raises $5m, the first VC investment into the country in 30 years
History of internet shutdowns in Sudan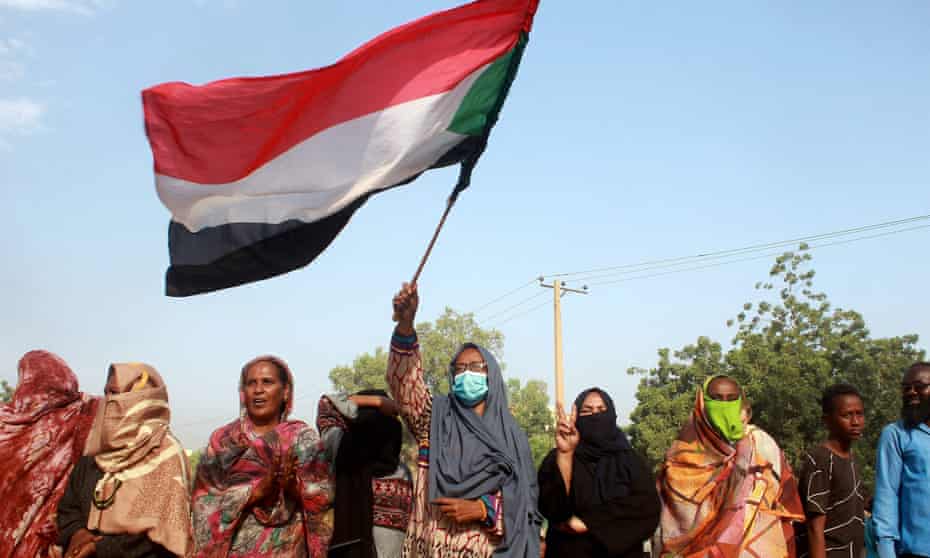 Targeted internet disruptions, including shutdowns and social media restrictions, are common occurrences in Sudan. They often happen during periods of political instability.
In 2018, Sudanese authorities cut off access to the internet for 68 consecutive days from 21 December 2018 up until February 26 2019. This was done in a bid to quell protests that eventually resulted in the military coup the following year.
Massive protests began after the government decided to triple the price of goods at a time when the country was suffering an acute shortage of foreign currency and inflation of 70 per cent. Another reason for the protests was the refusal of President al-Bashir to step down after being in power for 30 years.
There was another shutdown from 3 June to 9 July 2019 (36 days) that cost the country as much as $2 billion.
The internet blockade this time could last as long as previous trends in the crisis-torn African country.
Hussein Malik, a political analyst with Malik Solutions Group, noted on Twitter on Tuesday that the arrests of Sudan's civilian leaders "and torture" had been extended to civilians as the protests continued to gain momentum.
"Internet and telecommunication services were disconnected for most of the day…to prevent dissemination of the violent act on news outlets and social media. We are deeply concerned that the army and its co-perpetrators will resort to more violence."

Hussein Malik, political analyst
Internet shutdown in Africa
Internet shutdown is a violation that is becoming frequent across Africa during critical moments such as elections and protests.
In October 2020, Tanzania restricted access to the internet and social media applications during elections. Ethiopia imposed an internet shutdown which lasted for close to a month in June 2020 after unrest that followed the killing of a prominent Oromo singer and activist, Hachalu Hundessa.
Zimbabwe, Togo, Burundi, Chad, Mali and Guinea also restricted access to the internet or social media applications at some point in 2020. Nigeria also shut down access to Twitter after the platform deleted President Buhari's tweet that violated its policies.
Eswatini (Swaziland) an African country that practices a monarchical system of government also asked mobile operators such as MTN to block access to Facebook and Facebook Messenger as anti-government protests raged.
Internet shutdowns come at a great economic cost to African countries. Data shows that 759 days (18,225 hours) of internet disruptions cost the global economy a staggering $8.05bn in 2019 and Sub-Saharan Africa countries lost about $2.16bn.
According to NetBlocks, a watchdog organisation that tracks cyber-security and internet administration, each day of the Twitter ban costs Nigeria about N2.18 billion.
The aftermath of the coup/internet blockade in Sudan
The African Union, AU, in a statement, described the military takeover as an "unconstitutional" seizure of power. The union went on to suspend Sudan from all of its activities until a civilian rule is restored in the country.
The US has frozen $700m (£508m) in aid to Sudan. The World Bank has also suspended its aid to Sudan. The impoverished country was only able to access that aid for the first time in 30 years in March.
The president of the World Bank, David Malpass, said in a statement that he was concerned about the situation in Sudan.
"I am greatly concerned by recent events in Sudan, and I fear the dramatic impact this can have on the country's social and economic recovery and development."

David Malpass, World Bank president
Get the best of Africa's daily tech to your inbox – first thing every morning.
Join the community now!