We share the Tech events this week list notwithstanding the rain keeping us all at home, so you are abreast of all the happenings and opportunities in the tech space.
Tech enhances existing ways of getting things done and saves time and effort across different areas of our lives. So, it's just as important to list tech events this week and draw you closer to the solutions they inspire and make happen.
See tech events this week:
Starting a career in tech!
Have you thought or dreamt of becoming a player in the tech space? This events gives you resources:
Step 1: Arm yourself with all the information and resources you need 🤓
Step 2: Don't miss this panel session live at our hackerspace 💪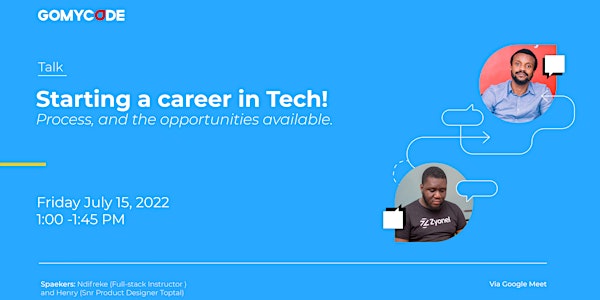 Date: Wednesday, July 13, 2022
Time: 1:00 PM – 1:45 PM WAT
Location: GOMYCODE Nigeria, 7A Milverton Road, Lagos
Develop Games with Scratch Programming
Are you looking for one of the hottest after-school programs around? Is your child interested in computers and video games? Our Coding for Kids program is an excellent way to pique your child's interest in STEM and to get them started on developing a truly valuable skill set. Our innovative courses for elementary and middle school students are three-week courses that cover the fundamentals of programming languages using Scratch technology.
These exciting classes are ideal for children who have a strong imagination, enjoy figuring out how things work, or simply enjoy technology. Your child will have a great time bringing their imaginations to life with Coding for Kids. It's an excellent way to get kids excited about learning exciting STEM skills.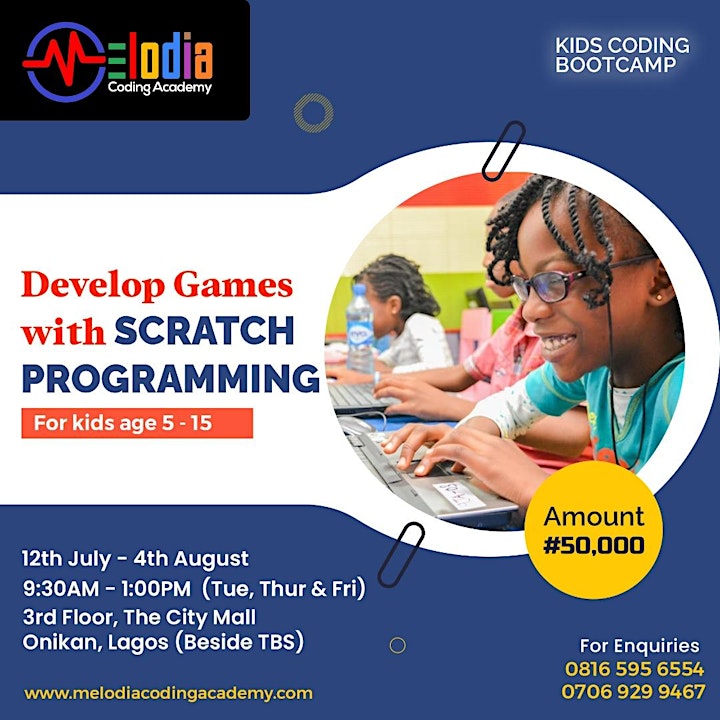 The training is open to kids' age 5 years – 15 years interested in learning how to develop software and design their own website.
Date: Tuesday, July 12, 2022 – Thursday, August 4, 2022
Time: 9:30 AM
Location: The City Mall, Onikan Lagos, Melodia Coding Academy, City Mall, Onikan (Close to TBS), Lagos
Free UI Design Training | Skill-Up by ECI
This is a 3-Day training event, spread across three Saturdays, to help you learn skills that can help you earn and start viable business and employee careers.
The event will be focusing on Product Design & UI/UX.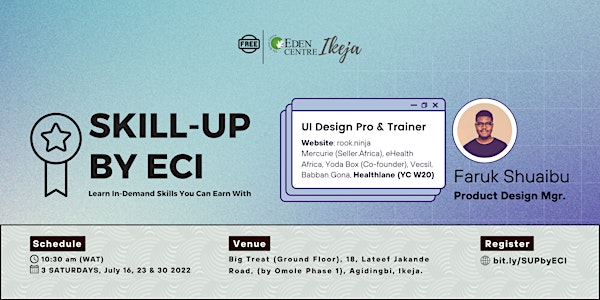 Dates: Three Consecutive Saturdays | 16th, 23rd & 30th July 2022
Time: 10:30 AM
Venue: Big Treat (Ground Floor), 18, Lateef Jakande Road, (by Omole Phase 1), Agidingbi, Ikeja.
That's all for tech events this week!
Get the best of Africa's daily tech to your inbox – first thing every morning.
Join the community now!