The MultiChoice Africa Accelerator Programme, an initiative of the MultiChoice Innovation Fund, has expanded its service to eight additional African countries. Ivory Coast, Senegal, Nigeria, Ghana, Kenya, Zambia, Angola, and Ethiopia are among them.
According to a MultiChoice blog post seen by Technext, this expansion plan follows the success of the MultiChoice Africa Accelerator Programme, which secured $16 million (USD) in funding for six new businesses last year.
It is also part of their commitment plan to support more SME businesses in Africa's technology sector, as well as to provide opportunities for investors and small businesses to collaborate to multiply the impact of this talent and expand it across Africa.
The MultiChoice Africa Accelerator Program is aimed at established start-ups and small businesses in the technology sectors of healthtech, agritech, fintech, edutech, the circular economy, and the creative industries. It was launched during Global Entrepreneurship Week.
Speaking about this, Calvo Mawela, MultiChoice Group CEO, expressed his excitement. He said,
We're really excited to be expanding the MultiChoice Africa Accelerator Programme to more African countries. This is part of our long term commitment to growing and multiplying Africa's technology potential, which is critical to our future growth.

Calvo Mawela, MultiChoice Group CEO
With this new expansion, many more small enterprises in the technology sector in Africa will now be able to take advantage of the 2023 programme, which will offer the opportunity and skills required to attract transformative business capital.
Read Also: NBC fines Multichoice and others, 5 million naira for televising the BBC banditry report
About the MultiChoice Africa Accelerator Programme
The MultiChoice Accelerator programme started in South Africa in partnership with the incubator C3 in Dubai, the DTIC (the office coordinating South Africa's participation in Expo 2020), and Expo Live, a programme for innovation impact grants.
The programme provides business owners with the resources, know-how, and financial assistance they need to expand their enterprises. it has assisted the growth of 20 South African start-ups since then.
How does the MultiChoice Africa Accelerator Programme work?
The project targets already-running established enterprises that want to grow by attracting more investors. Still on the new expansion, Calvo Mawela, MultiChoice Group CEO said,
We believe SMEs in the technology, sustainability and creative sectors will be fundamental to the next phase of Africa's growth. The MultiChoice Africa Accelerator is geared to finding the most promising start-ups, and empowering them to play this critical role.

Calvo Mawela, MultiChoice Group CEO
Public and commercial sector partners in each nation nominate businesses or entrepreneurs for the MultiChoice Africa Accelerator Program, and 29 start-ups start a rigorous virtual training programme.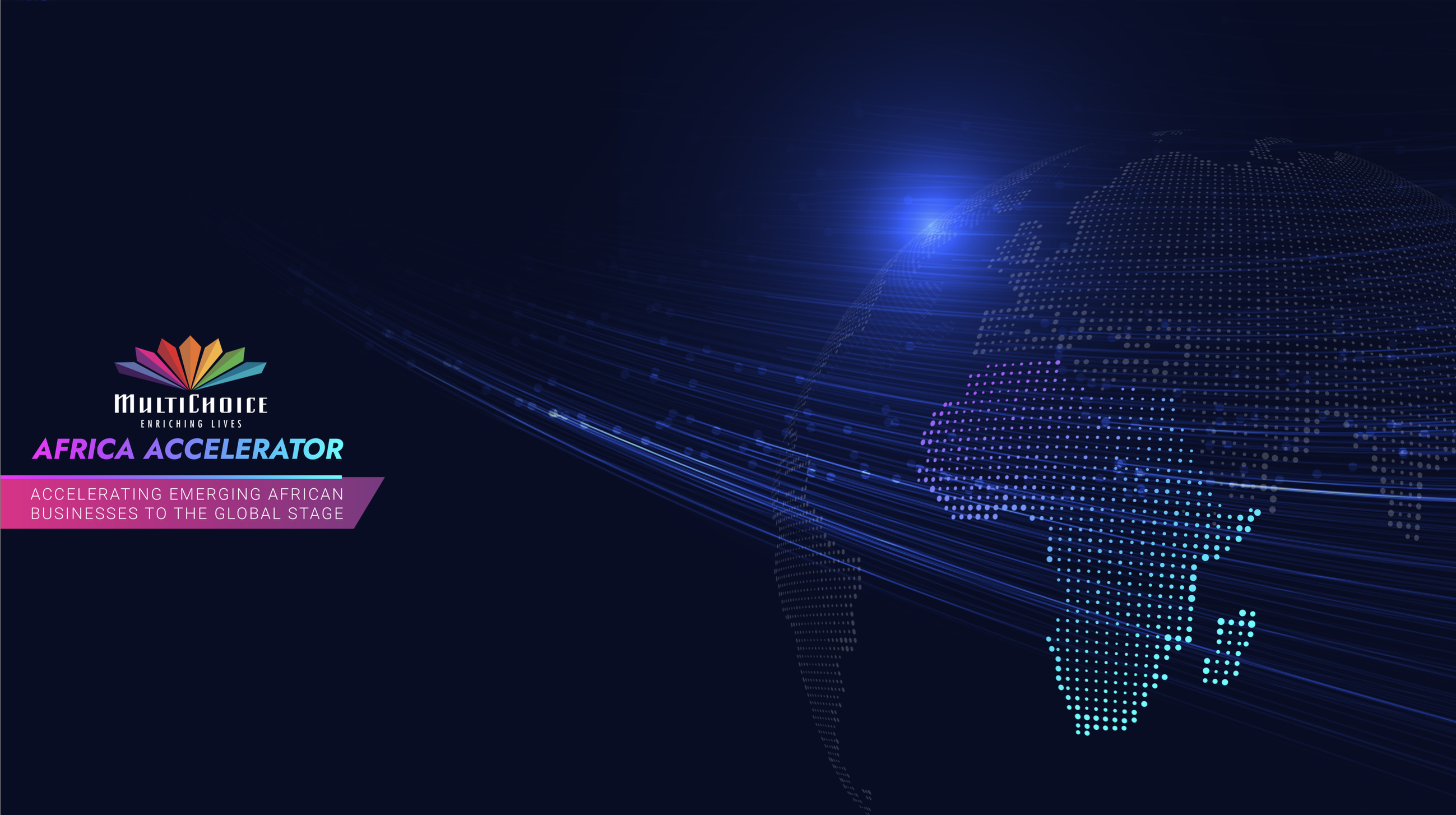 This online training programme runs for many weeks and teaches startup business owners how to use the media effectively, how to promote their ventures to investors, how to write compelling business plans, and what potential investors are searching for.
Following the online training, 11 start-ups will be chosen for the final round. They will also participate in a dedicated C3 boot camp to learn how to craft their pitch story for international investors.
"Start-up founders get to learn everything from how to properly research your business sector and your market, to how to create a niche for your business," says Boitumelo Monageng, of Swypa, one of the finalists at the MultiChoice Africa Accelerator Programme last year. "During the workshops we were encouraged to dig deeper and I realised that we have the potential to compete on a much larger scale."
To further support the African mission, MultiChoice has teamed up with EOH, a provider of tech services, who will contribute their knowledge, particularly in tech consulting, development sprints, and technical support.
Read Also: Meet the 15 African startups selected for 2022 Catapult inclusion programme
Get the best of Africa's daily tech to your inbox – first thing every morning.
Join the community now!