The sector report for Q2 2020 published by the Postal and Telecommunications Regulatory Authority of Zimbabwe (POTRAZ) reveals that Mobile Network Operators (MNOs) in the country incurred total losses of about 500% and lost up to a million subscribers.
According to the POTRAZ report, total mobile network operating costs for telcos increased by about 220% from Z$5.1 billion in Q1 2020 to Z$16.1 billion in Q2 2020.
The loss of subscribers comes after protests by a consumer rights group in Zimbabwe against the hike in call and data tariffs by telcos in the country.
Suggested read: Consumer Rights Group in Zimbabwe Condemns Hike in Call and Data Tariffs by Econet, NetOne
PORTAZ reported that the collective revenue generated by telcos increased by 46% from Z$2.1 billion in Q1 2020 to Z$3 billion in Q2 2020. However, the rise in revenue was entirely wiped out by the Z$11 billion spike in total operating costs and resulted in losses of about 500%.
Also, the report highlighted that the number of active mobile subscriptions in the country reduced by up to a million from 13.7 million subscribers in Q1 2020 to 12.7 million subscribers in Q2 2020.
Data from the POTRAZ Q2 2020 report show that telecom operators in Zimbabwe are having to deal with challenges including the crippling shortage of foreign exchange currency, the high cost of international internet connectivity and a significant loss of subscribers.
Zimbabwe's Fluctuating Exchange Rate Plunging Telcos into Debts
The unstable nature of Zimbabwe's currency exchange rate has made business difficult for telcos operating in the country.
Seeing as Zimbabwe has one of the weakest currencies in Africa, the scarcity of forex in the country as well as the unfavourable local currency exchange rate has made it difficult for telcos to pay some of their foreign investors.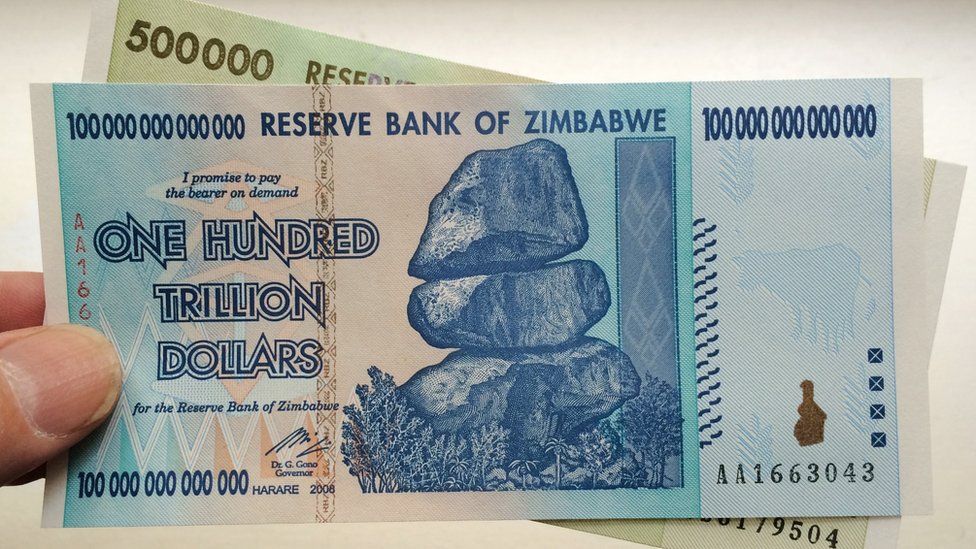 Econet, NetOne and other MNOs largely depend on foreign exchange (forex) to fund the majority of their operations. Telcos' network deployment as well as spare parts and equipment maintenance require foreign currency.
In recent time, Econet and TelOne have experienced intermittent network downtimes due to their inability to get sufficient foreign currency to clear debts to foreign firms which service some of their infrastructure.
Although the Reserve Bank of Zimbabwe relaunched the interbank market in 2019 to stabilise the exchange rate, it failed to prevent a sustained foreign currency shortage in the economy.
Telcos Pay High Costs for International Connectivity
Zimbabwe is a landlocked country almost entirely enclosed by land and having no navigable route to the sea. This explains why telcos in Zimbabwe access bandwidth from submarine internet fiber optic cables connected via Mozambique, South Africa or Mauritius.
MNOs in Zimbabwe are charged really high costs on these bandwidths provided by the telcos in neighbouring countries. For instance, Econet Wireless pays more than US$220 per 1 Mega Bit per second to get its bandwidth from Liquid Telecom Mauritius.
TelOne and other telcos in Zimbabwe pay up to US$120 per 1 Mega Bit per second to access bandwidth from broadband operators in nearby countries.
Telcos Lose 1 Million Subscribers, 7% of Zimbabwe's Population
POTRAZ had recently given all MNOs in the country the directive to implement up to 200% hikes in call, SMS and data tariffs. This led to Econet increasing its mobile service tariffs by 60%, while NetOne and TelOne both increased their tariffs by about 200%.
From the POTRAZ report, total mobile subscribers reduced to 12.7 million in Q2 2020 from 13.7 million in Q1 2020. This implies that a million subscribers opted out of all the networks in the country.
According to Worldometer, Zimbabwe currently has a population of about 15 million people. A million subscribers represent a significant 7% of the country's population.
It was perhaps expected that telcos would lose subscribers as many people in Zimbabwe cannot afford the increased tariff plans due to the high cost of living and low minimum wage.
In fact, data from the report show that voice traffic reduced by almost 30% from 112 million minutes in Q1 2020 to 81 million minutes in Q2 2020. Telcos also lost 350,000 internet and data subscribers from the 8.61 million subscribers in Q1 2020.
Summary
It is very evident that telcos in Zimbabwe are grappling with the increased costs of operation arising from foreign exchange currency challenges, expensive international bandwith and depleting customer population.
Telcos may not be able to do much regarding the availability of foreign exchange in the country as it is largely down to the government and Reserve Bank of Zimbabwe to solve the challenge.
However, given the significant loss of mobile subscribers in Q2 2020, telcos may consider slashing their voice, data tariffs to retain current subscribers and regain those who opted out.
Going forward, subscriber retention will be key for network operators to drive usage and increase the average revenue per user. POTRAZ may also be forced to review its tariff hike directive.
Get the best of Africa's daily tech to your inbox – first thing every morning.
Join the community now!